Amazing features for WiFi network improvement
Amazing features for WiFi network improvement


TOP FEATURES:
• 100+ APs / 100+ Locations
• Captive portal
• AAA Radius
• Database
• Virtual Controller server
• White Label Branding
• Cloud WiFi Marketing
• Remotely monitor and control access points loaded with HotspotOS
• Easy WiFi roaming for customers when multiple APs are installed
• Optional branded HotspotOS
• Low latency time
• Scale-up any location just by adding new APs
• Client isolation
Enterprise WiFi System allows businesses (like an ISP, Hotel Chains…) to run their own cloud-based system with all the features needed for successful customer management without worrying about technology changes.
The system can be deployed in one or multiple VM, located in the cloud, or customer data center.
Resell complete Enterprise WiFi System to your customers, configured with their branding, desired splash page methods, pre-loaded samples (user accounts, video ads, surveys), account hierarchy levels (system admins, billing dept, front desk, location admins).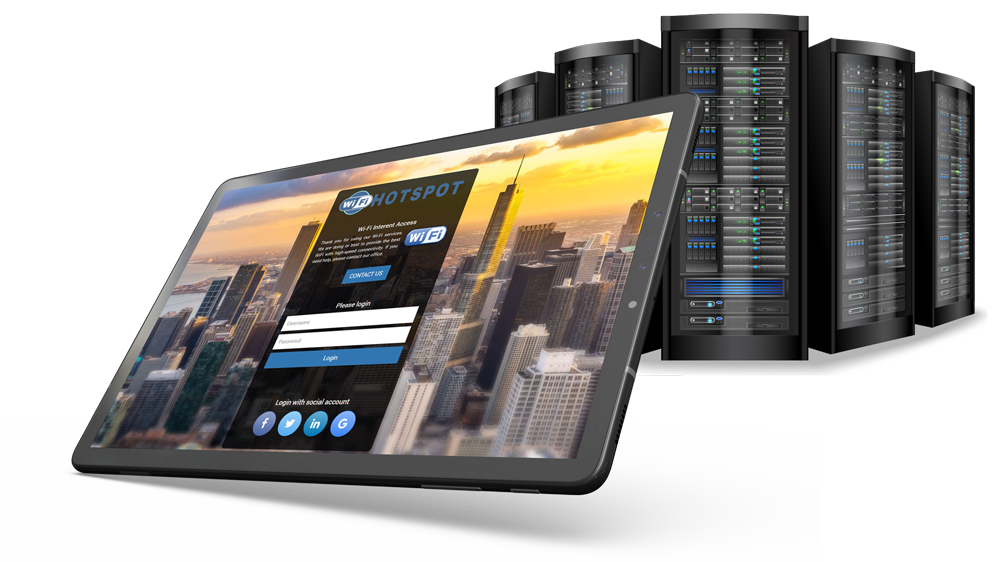 TOP FEATURES:
• 1 AP per Location
• WiFi Roaming
• Control smartphones, tablets, laptops, computers
• Manage download and upload, bandwidth quota
• Customize Splash pages for WiFi locations
• Collect customer satisfaction surveys
• Social login: Facebook,Twitter,LinkedIn,Google
• Collect customer data for marketing
• Real-time statistics and detailed reports
• Create users with custom Internet plans
• Autologin users to increase ease of use
• WiFi Video Ads
• PMS integration for Opera, Suite8, IDS, Medallion, Protel ( add-on)
• Email Campaigns
• Automate tasks like email campaigns
• Marketing Campaigns
• Hardware: APs/Routers with Radius support
Improve your business and attract new customers by implementing intelligent Cloud WiFi solution in your WiFi network.
Start Hotspot Cloud WiFi system provides you with both advanced WiFi network control and a reliable connection with all users.
Track your customer's behaviors, analyze the demographics and habits of your clients, display location-based ads or fully-featured Email marketing campaigns that target customers by age, gender and interest.
TOP FEATURES:
• 1 Location
• Control smartphones, tablets, laptops
• Manage bandwidth, download, and upload
• No network changes, use your own hardware
• Customize login pages for WiFi locations
• Collect customer satisfaction surveys
• Provide coupons for completed surveys
• API: Integrate with third-party software
• Website, MAC, and IP whitelist
• Get real-time statistics and usage reports
• Social login: Facebook, Twitter, LinkedIn,Google,VK
• Collect customer data for marketing
• More than 50 customizable HotSpot themes
• Create users or tickets with custom Internet plans
• Hotel PMS Interface to Opera, IDS, and 20+ more
• Accept credit cards & keep 100 % profits
• Automatic Emails for marketing
• Manage multiple hotspot locations
• Active Directory Integration
Antamedia Hotspot Software for PC helps you control and bill your customers for the Internet access, engage them with captivating advertisements, collect guest data and surveys, send automatic promo emails.
Build a free guest WiFi using social login, shared keywords, SMS or Email verification, or offer a faster paid WiFi access with a credit card or PayPal payments, pre-printed tickets, Hotel PMS integration with room/name, and keep 100% profit.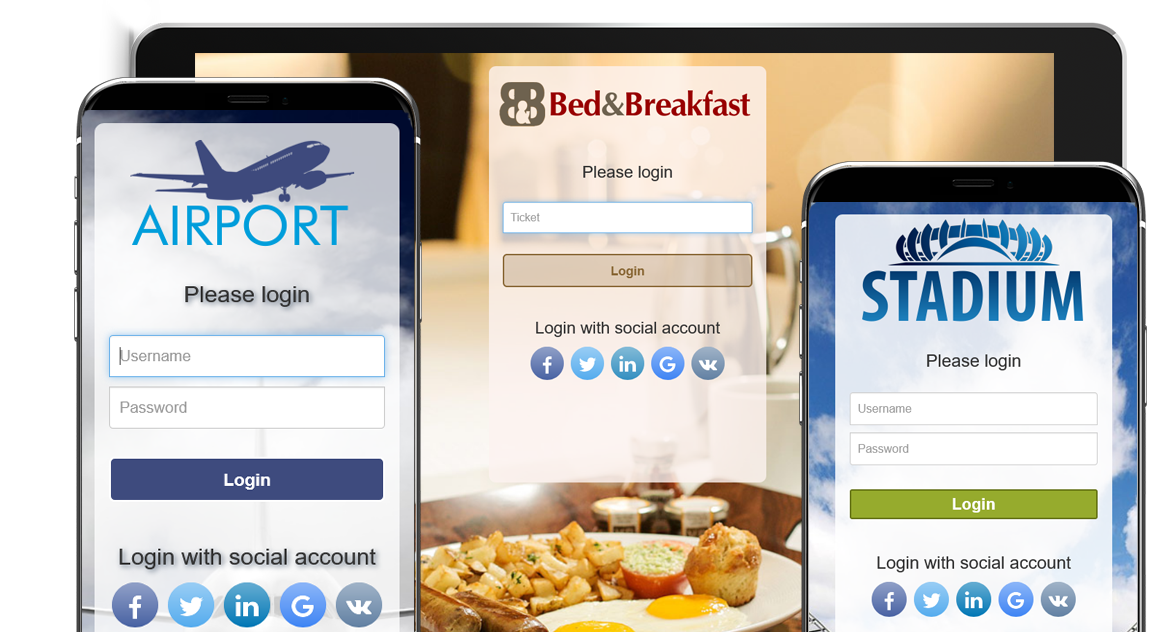 OUR CUSTOMERS