Bank WiFi
A fast and reliable WiFi network with uninterrupted wireless coverage over the entire Bank is just a starting point to satisfy clients.
Improve your business and attract new customers by offering WiFi in your Bank, send specials based on customer interests, put the latest credit promotions, offer new credit programs , collect guest surveys.
Antamedia Bank WiFi solution helps you track your customer's behaviors, analyze the demographics and habits of your clients, display location-based ads or fully-featured Email marketing campaigns that target customers by age, gender, and interest.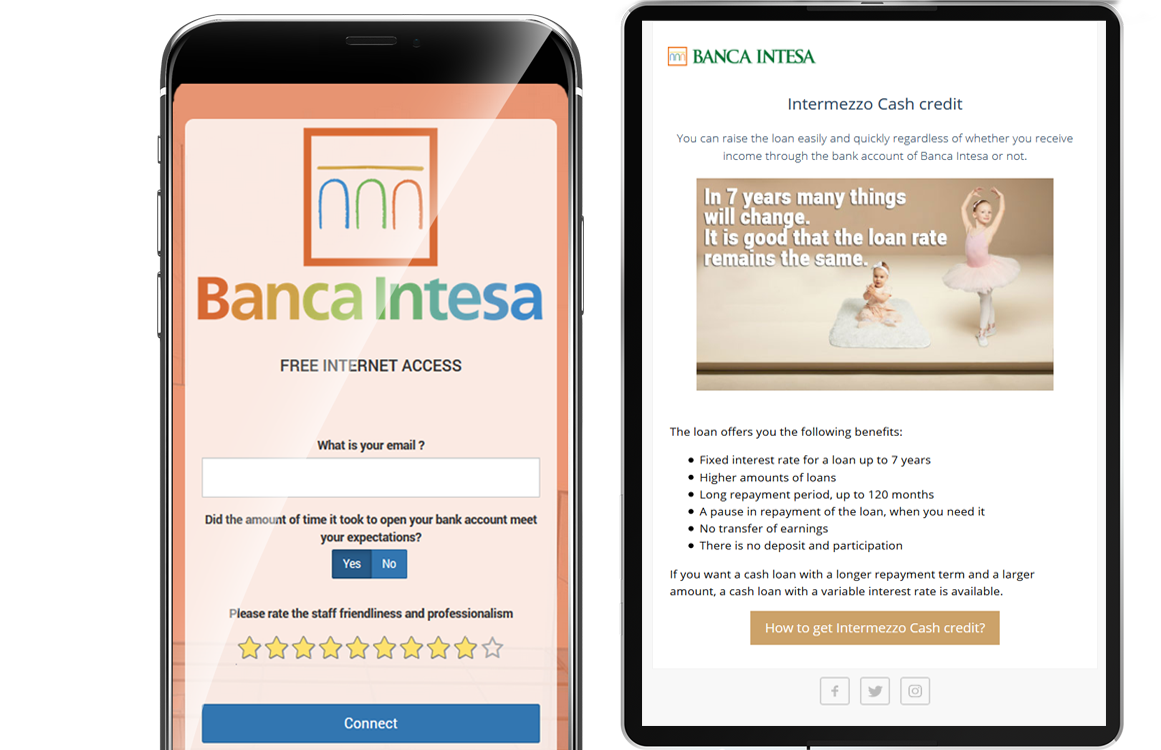 New-gen software with radius APs/routers

Control smartphones, tablets, laptops

Manage bandwidth, download and upload

No initial server hardware cost

Customize Splash pages for each WiFi location

Collect customer satisfaction surveys

Improve rank on TripAdvisor, Yelp etc
Create users or tickets with custom Internet plans

Hotel PMS Interface to Opera, IDS, and 20+ more

Accept credit cards & keep 100% profits

Automatic Emails for marketing

Print your own WiFi voucher tickets

Auto-login users to increase ease of use
Collect customer data for marketing

Internet plans per location

Get real-time statistics and usage reports

Video ads before user logs in

Manage multiple hotspot locations

API Integration & Automation

Social login: Facebook,Twitter,LinkedIn,Google,VK,Line

Upon accessing your hotspot, the guest is automatically redirected to the Bank WiFi self-branded login page.
They may select preferred connection method, like social login, access-code login or free access and start using WiFi.
Once logged-in, they may be redirected to view desired website or promotion page.
Each connected device is limited with download and upload speed, available bandwidth transfer, time to use your service, so you can ensure an excellent WiFi experience for all your guests.
Antamedia Bank WiFi software will control the session duration, speed and bandwidth, and optionally collect your customers e-mail, name, address, for your safety and marketing activity.
Antamedia WiFi Management Features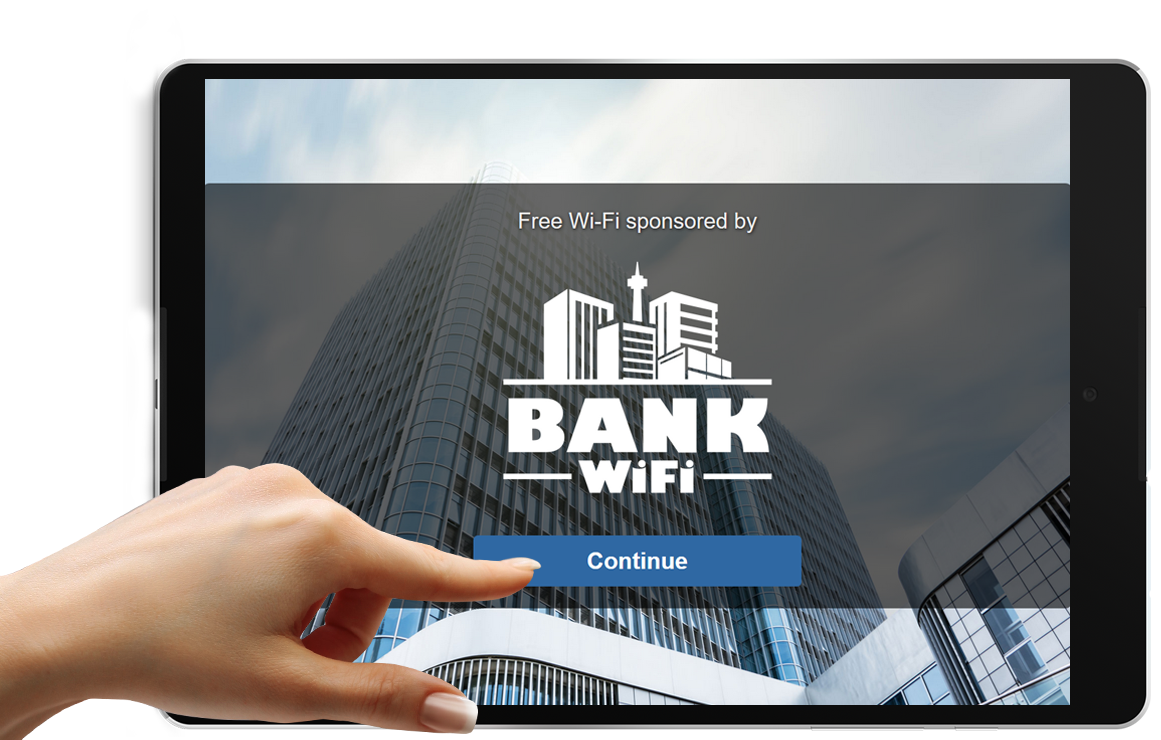 Antamedia Bank WiFi system helps you create Video ads and play them on the user's device connected to your WiFi network.
Viewing ads is defined through the system and it is recommended to set up multiple video ads.
After each session, the system automatically places another advertisement, which is linked to another bank service.
Having seen a video advertisement, a guest will be offered to connect to the Internet and visit the web page with a special offer.
Thus you enhance guest engagement and advertising.
OUR CUSTOMERS