URL Tracking and Filtering
HotSpot software helps operators to track and filter web pages visited by users, store logs and provide reports when necessary, to stay compliant with anti-terrorism laws and regulations
Are you compliant with anti-terrorism laws ?
The Anti-terrorism laws in many countries worldwide require from Internet service provides and HotSpot owners to have the list of web sites that customers have visited. To help you get control over Internet traffic, HotSpot includes URL tracking, Blacklist, Whitelist and a Web Filter in the Enterprise edition.
URL tracking option in the HotSpot software gives complete log of all visited web sites with all required information: date, account, IP, MAC and visited URL, so you can be sure you're fully compliant with EU DIRECTIVE 2006/24/EC, Pisanu Law in Italy, and other regulations.
.

Web Filter is a powerful tool which contains 2.5 Million domains, sorted in 90 categories. Only adult category contains over a million domains. Administrator can configure which categories are blocked and these restrictions will be applied to all customers, of for those locations where this feature is enabled. For example, you can have non-restrictive access in Hotel rooms, but filtered access in the lobby or conference hall.
Blacklist helps you block the access to web pages that contain specified URLs. When a customer tries to see such website, browser is redirected to a message that explains that a website is blocked by an administrator. At the same time, an entry is generated in URL Log so you can see which website customer tried to open, date and time, and if the website was blocked.
Whitelist contain a list of always-granted websites that customers can browse.
To activate URL tracking, please go to HotSpot – Setup – URL – URL Tracking page, check Enable URL Tracking, add new keywords or extensions to the list if needed. Click on Save button and restart HotSpot.
To add a blocked keyword, go to HotSpot – Setup – URL – Blacklist page, type it in Add keyword to list and press Add button. When you add all desired keywords, press Save button.
To see URL log, go to HotSpot – Statistics – URL Log page which shows a list of the websites which your customers have visited. URL logs are periodically saved to a hard drive. To check which pages your customers have visited on a specific day, please use a URL Filter application.
Try it Free
Free support to get setup fast and easy.

Learn the powerful management features.

Buy it when you are convinced we are the best.
No credit card or E-mail required
Buy Your License
No reinstallation. Keep all your configurations.

License is good forever. Free updates included until next major release.

Free technical support: Email, Phone, Online chat
We've been using your hotspot software for over 6mths now.We wanted a product that would allow us to grant guests wireless access to the internet without exposing our domain to risk. The solution was to have a separate internet connection with software that would allow us to manage guest usage. Your hotspot software has proven itself to be perfect for that job. It was an easy to install and configure.Lance Misa – Te Kohanga Reo National Trust – New Zealand
I love the software and I think it's very user friendly and easy to implement. I simply bought an outdoor access point and bridged the connection to get DHCP to do its thing and I had my lab environment up in under 30minutes. What a pleasure!Nico Jordaan – Wilderness Safaris – Rivonia – South Africa
Build a professional network using telecom grade devices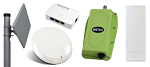 Antamedia HotSpot software works with any hardware, but not all hardware works as expected.
Our devices offer:
Longer range

Up to 225 users per AP

Client isolation

Higher temperature range

More throughput

Brand as your own