URL Tracking and Filtering
HotSpot software helps operators to track and filter web pages visited by users, store logs and provide reports when necessary, to stay compliant with anti-terrorism laws and regulations
URL Tracking and Filtering
Are you compliant with anti-terrorism laws ?
The Anti-terrorism laws in many countries worldwide require from Internet service provides and HotSpot owners to have the list of web sites that customers have visited.
To help you get control over Internet traffic, HotSpot includes URL tracking, Blacklist, Whitelist and a Web Filter in the Enterprise edition.
URL tracking option in the HotSpot software gives complete log of all visited web sites with all required information: date, account, IP, MAC and visited URL, so you can be sure you're fully compliant with EU DIRECTIVE 2006/24/EC, Pisanu Law in Italy, and other regulations.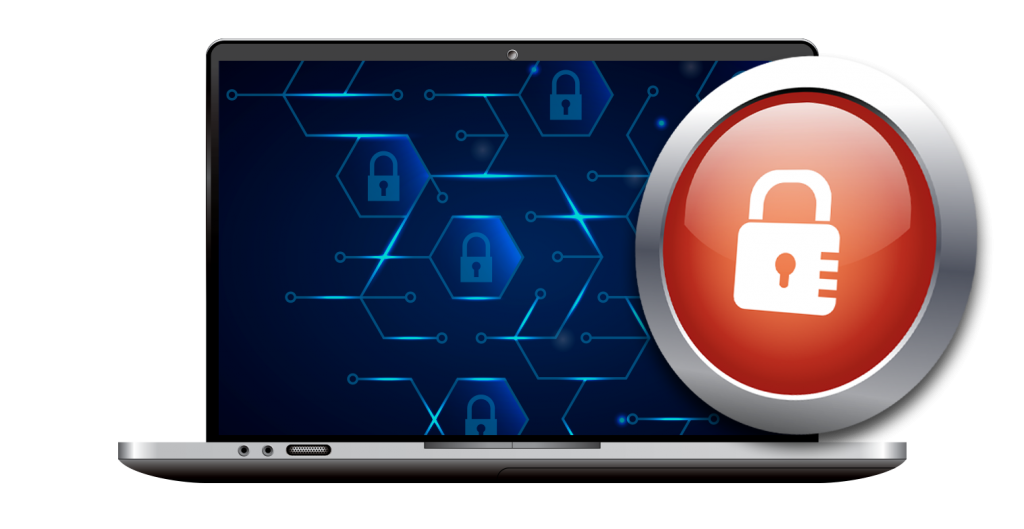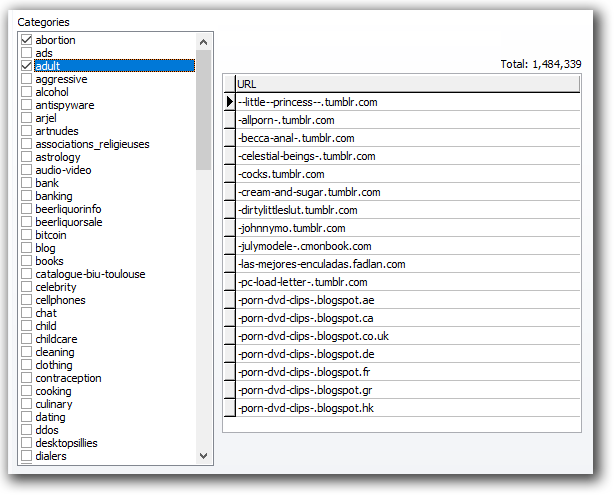 Web Filter is a powerful tool that contains 2.5 Million domains, sorted in 90 categories.
Only the adult category contains over a million domains.
Administrator can configure which categories are blocked and these restrictions will be applied to all customers, of for those locations where this feature is enabled.
For example, you can have non-restrictive access in Hotel rooms, but filtered access in the lobby or conference hall.
Web Filter option will block only HTTP domains..
Blacklist helps you block the access to web pages that contain specified URLs.
When a customer tries to see such website, browser is redirected to a message that explains that a website is blocked by an administrator.
At the same time, an entry is generated in URL Log so you can see which website customer tried to open, date and time, and if the website was blocked.
Whitelist contain a list of always-granted websites that customers can browse.
The purpose of URL Whitelist is to complement DNS Web Filter feature by allowing you to configure a list of URL's that will be excluded in DNS Web Filter.
URL Log
HotSpot software also includes URL Filter tool which enables easy browsing through the log files.
It allows you to search the logs using various criteria like date range and/or Account name, IP or MAC address and website address (URL).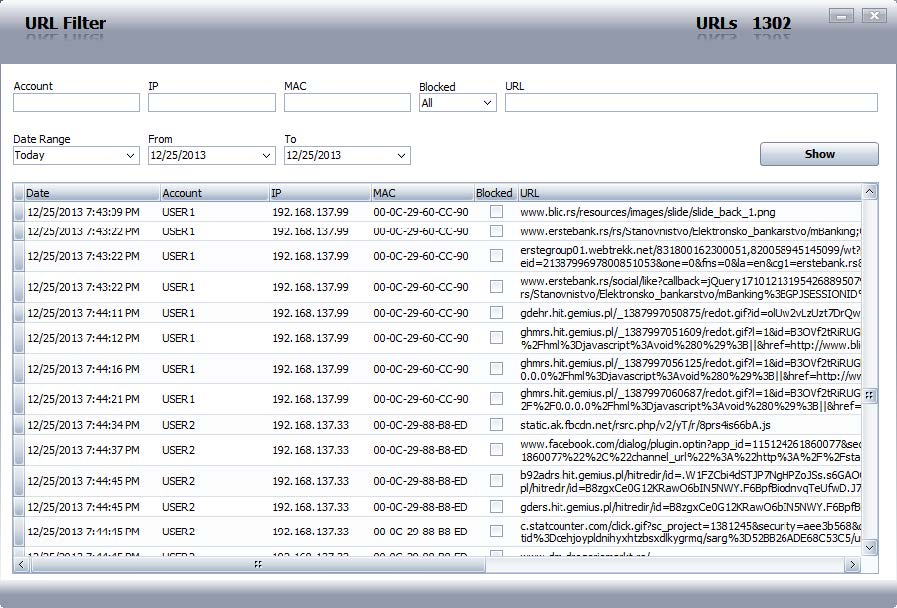 HotSpot's URL Tracking and Filtering is a powerful feature that helps ISPs and Hotspot operators keep control over Internet use, prevents unpleasant situations, provides reports when accidents happen, and stay compliant with the latest law regulations.
URL tracking option will track only HTTP domains.
Try it Free
Technical support to get setup fast and easy.

Learn the powerful management features.

Buy it when you are convinced we are the best.
Buy Your License
No reinstallation. Keep all your configurations.

License is good forever. Free updates until next major release.

Technical support: Email, Phone, Online chat