Free WiFi is a great tool to engage guests on their phones by showing videos of your special offers, drinks and meals. It increases average order value and your revenue. If guest details are collected, like name and email, a welcome email can be sent, as well as a reminder to visit again.
A customer can give consent to receive emails containing discounts, coupons and special offers.  The system collects surveys with feedback on customer satisfaction, complaints and comments showing you how you can improve and how your staff is performing.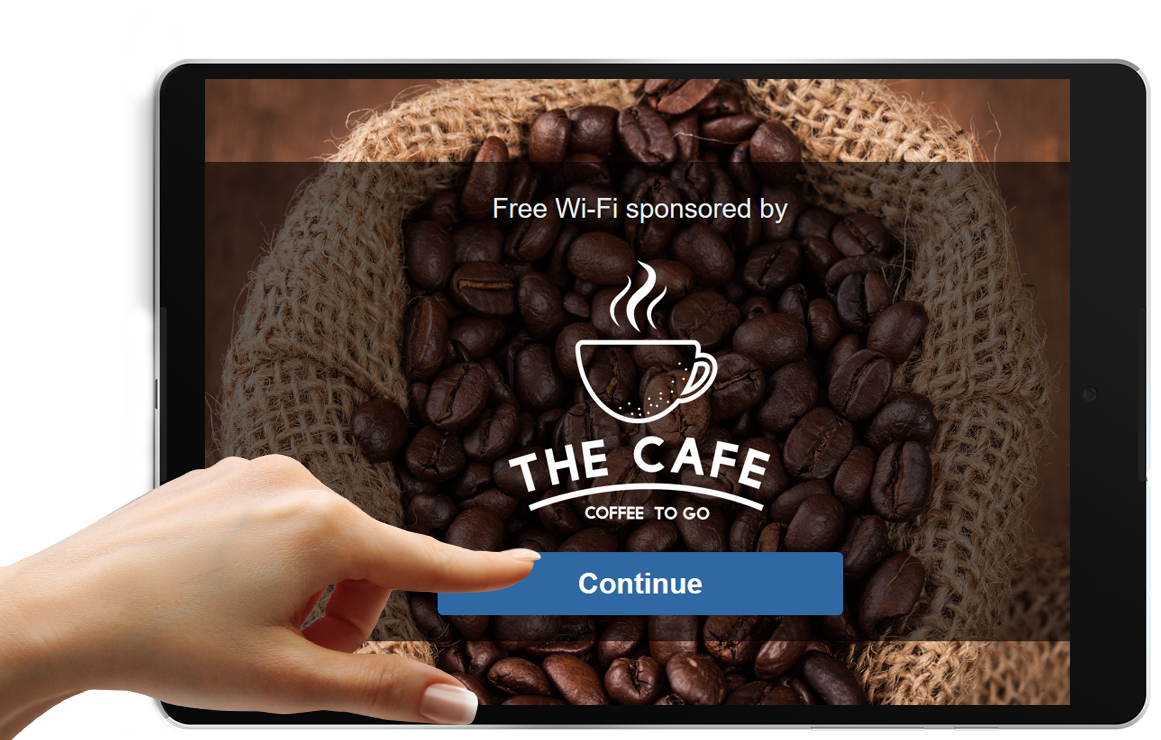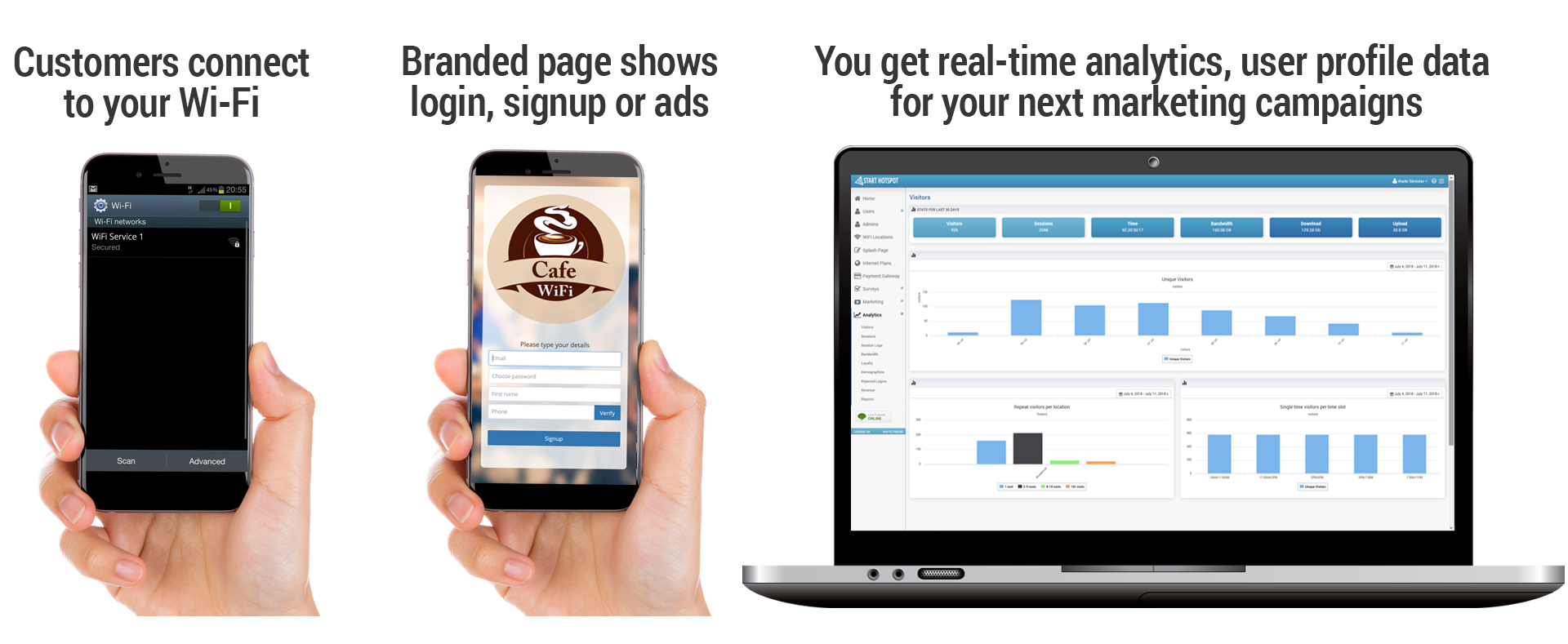 When your guest connecting to WiFi, a welcome page automatically translated into a guest language pops up on a device.
You can easily customize the welcome page by setting the logo, background, colors and the ways in which your guests can access the Internet.
There is a possibility to include various features: free Internet, faster paid Internet, email and customer data collection, the access granted on entering room number and name, the access via social network accounts or having seen video commercials.
Cafe Bar WiFi Management Features
Antamedia Cafe Bar WiFi system enables you to set one or multiple video advertisements that will rotate each time a customer connects to the Internet.
Having watched a video advertisement, a customer will be offered to connect to the Internet and visit the web page with a special offer.
Video advertisements can be created for individual products, brands or current sales promotions, implying discounts, coupons etc. which can be used immediately at your Cafe Bar.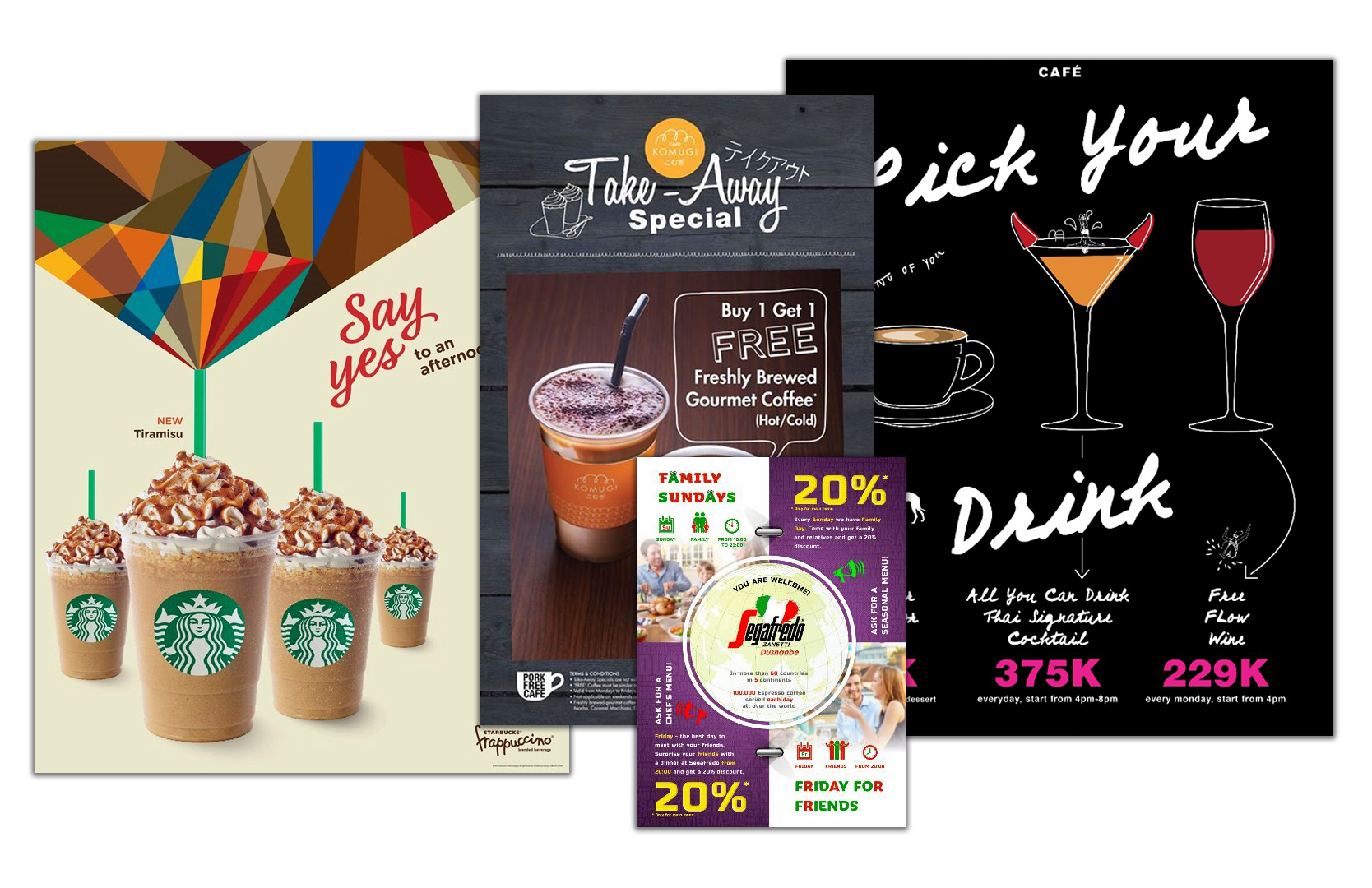 Our Customers