Hotspot software DHCP server
Configuration and setup of DHCP server from HotSpot
Manually assigning IP addresses without a DHCP server can create havoc on your client network.
Your DHCP configuration and administrative tasks can be handled easily with our software. Antamedia Hotspot comes with built-in free DHCP server, which can be used to assign dynamic IP addresses to devices in client network.
Before you can start using it, proper IP settings have to be configured. Please go to Hotspot – Setup – Network – DHCP page and click DHCP Settings tab.
Following settings need to be configured:
Default Gateway – The Default Gateway address client devices will use to access networks outside their own subnet. In most cases, you need to enter IP address of NIC2(LAN) adapter in this field.
Subnet Mask – Value in this field has to match value set in IP properties of NIC2(LAN) adapter.
DNS1, DNS2 – Client devices will use DNS servers to resolve the names of websites to IP addresses. It is recommended to use DNS addresses of your ISP or public DNS servers such as Google's (8.8.8.8, 8.8.4.4).
Lease is valid for___hours – This option determines how long client devices can keep assigned IP address. It is recommended to set value of 8 hours for wireless networks.
A pool of available addresses is automatically created based on IP settings of NIC2(LAN) adapter. If you need to add a new pool or modify existing, that can be done on the page under IP Pool tab.
Try it Free
Free support to get setup fast and easy.

Learn the powerful management features.

Buy it when you are convinced we are the best.
No credit card or E-mail required
Buy Your License
No reinstallation. Keep all your configurations.

License is good forever. Free updates included until next major release.

Free technical support: Email, Phone, Online chat
We've been using your hotspot software for over 6mths now.We wanted a product that would allow us to grant guests wireless access to the internet without exposing our domain to risk. The solution was to have a separate internet connection with software that would allow us to manage guest usage. Your hotspot software has proven itself to be perfect for that job. It was an easy to install and configure.
Lance Misa – Te Kohanga Reo National Trust – New Zealand
I love the software and I think it's very user friendly and easy to implement. I simply bought an outdoor access point and bridged the connection to get DHCP to do its thing and I had my lab environment up in under 30minutes. What a pleasure!
Nico Jordaan – Wilderness Safaris – Rivonia – South Africa
Build a professional network using telecom grade devices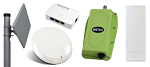 Antamedia HotSpot software works with any hardware, but not all hardware works as expected.
Our devices offer:
Longer range

Up to 225 users per AP

Client isolation

Higher temperature range

More throughput

Brand as your own