Professional guest WiFi management software, made for absolute guest satisfaction
Professional guest WiFi management software, made for absolute guest satisfaction


Guest WiFi management
Antamedia Guest WiFi management software is developed to manage your local guest WiFi Hotspot network.
The system helps you control and bill your customers for Internet access, engage them with captivating advertisements, collect guest data and surveys, send automatic promo emails.
Guest WiFi management software allows you to configure your branding, offer free Internet access or bill for access.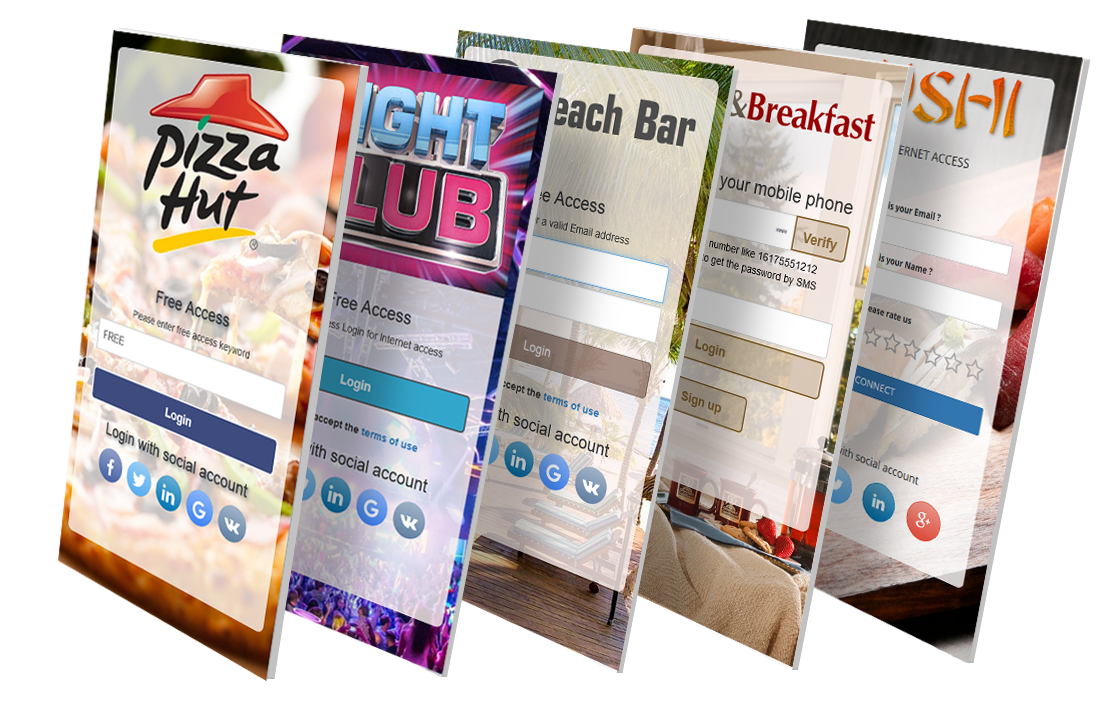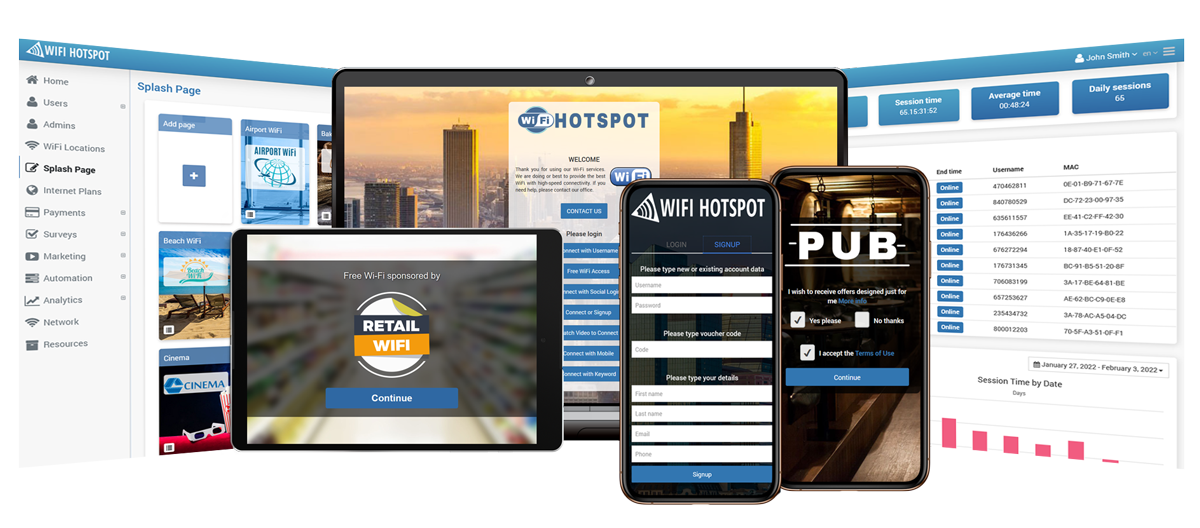 Add a Guest WiFi management solution to your network and start controlling small, medium or large WiFi networks, and use any major AP vendors.
Guest WiFi management software lets you manage your WiFi and redirect guests to login page in different ways: with an account, social network, authenticate through PMS room/name, get free or pay for Internet access.
Guest WiFi Management Features
How Guest WiFi Management Works:

When guests connect to WiFi, your branded login page will appear on their smartphone, tablet or laptop. Guest may choose preferred connection method, like free access with provided keyword, access-code login, social network login and start using WiFi. Our system takes care to ensure excellent WiFi experience for all your guests, by limiting download and upload speed, bandwidth data, daily time on each connected device.
Your splash page can be configured in different ways – to show video advertisements, collect email and customer data, social login, to offer free Internet, or even high-speed paid access. Every connection will be recorded and data provided in extensive analytics for better guest understanding and marketing activities. Once logged-in, guest may be redirected to view desired website – like your special offer or venue website.