Increase customer satisfaction and
TripAdvisor rank using innovative real-time
WiFi Customer survey system
Increase customer satisfaction and TripAdvisor rank using innovative real-time WiFi Customer survey system


Customer Satisfaction Surveys
A Survey is a questionnaire given to your customers to gather opinions. If you want to know how good you are at doing your business, the best way is to ask your customers.
Customer Surveys help you collect surveys from your customers using the perfect channel – your WiFi.
A survey form can be displayed on the login screen, welcome page, or anywhere you want. It can be configured to appear at each location in your network or only at some of your locations.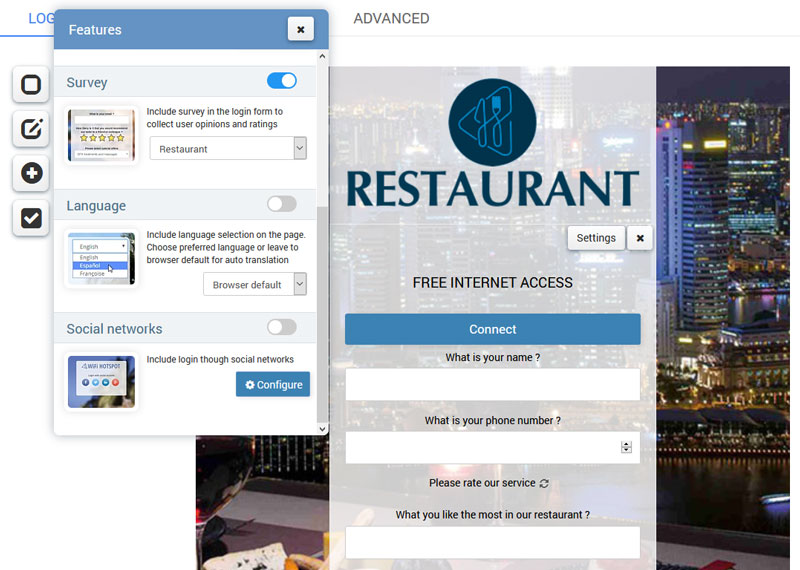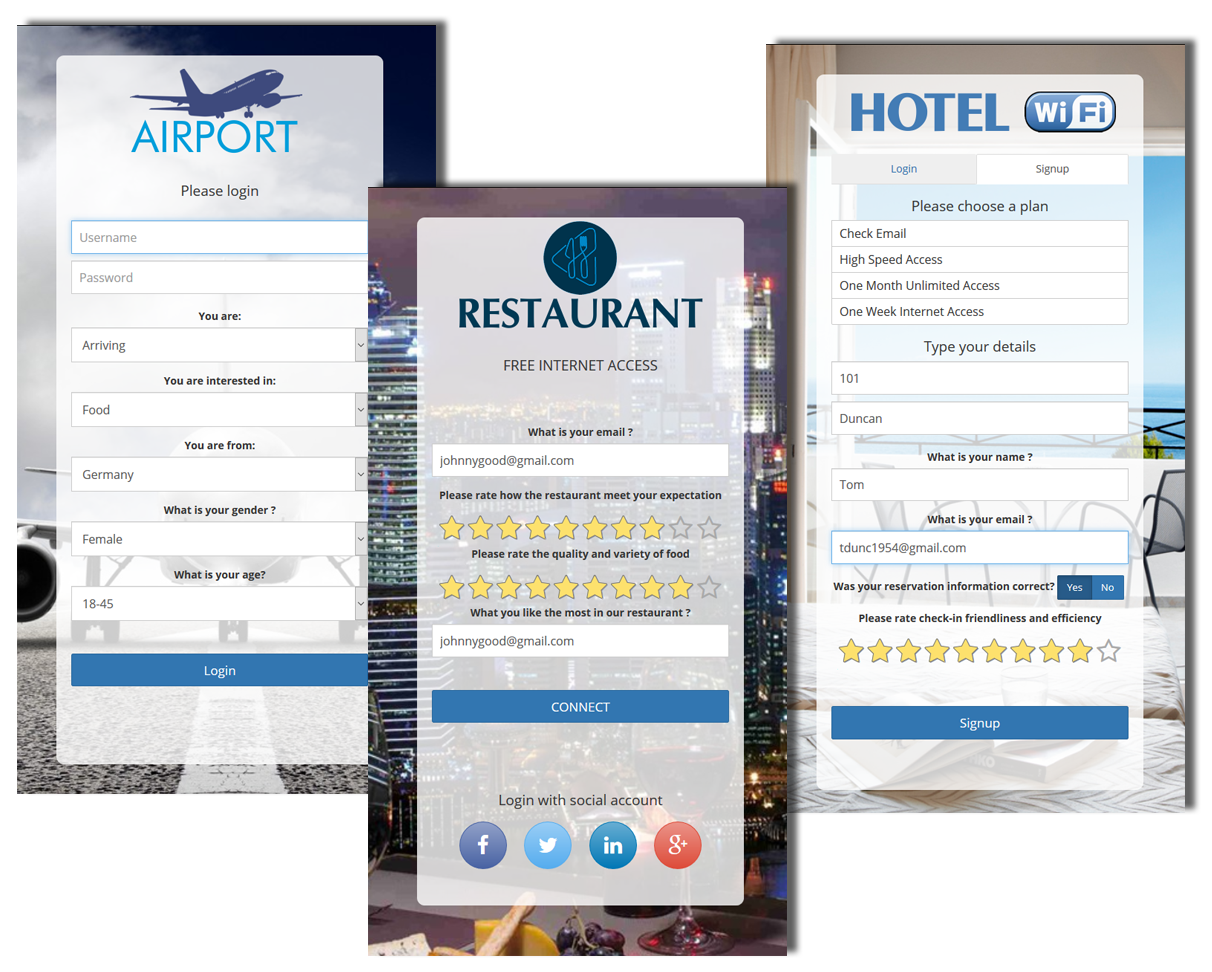 According to the CUSTOMER SATISFACTION SURVEY by Peter Marriott
• Half of all hotel customers have cause to complain about the service they receive
• 42% of dissatisfied hotel guests do not register their complaints
• Over half (58%) of complainants are not satisfied with the response they receive
These are concerning facts that require pro-active tools to conduct surveys and react on it.
The majority of hotels collect surveys on check-out or when the guest arrives home. Hilton tends to collect surveys after 24h to 48h. While this approach provides average 30% response rate with its 10-minute surveys, there is still a lot of room for improvement.
We are all here because of our customers, so ask yourself:
If you were a customer, would you rather write a complaint in a hotel, or when you return home?
Would you be more satisfied if "that thing" had been resolved there?
Would you rate better the hotel that listens to its guests better?
We are bringing you an innovative, pro-active approach in collecting customer surveys, which provides:
Survey system that collects guest opinions through your WiFi

Real-time survey feedback so that your staff can react quickly on complaints and prevent dissatisfaction

A much higher response rate than the industry standard
Why collecting Customer surveys through your WiFi system ?
WiFi is a perfect channel to conduct surveys. A guest is online, why not provide a communication channel so that you can hear what they have to say

It allows repeated survey attempts. Considering the fact that the guests will probably reconnect their mobile device several times during their stay, a survey will be offered several times during their stay, not once.

Being mostly always online, a guest can choose the most suitable time for the survey, since 5 minutes for completing during leisure time is more acceptable than 5 minutes at home.

Use a survey to upsale and increase revenues. If your guest expressed interest in SPA, offer your spa package with discount. If your guest is interested in À la carte restaurant, send your special offer.

Once you get a survey from your guest, you can easily review it, and write a reply. The reply can be partially pulled from your templates and optionally scheduled to be sent later. In addition, if you get a positive review, schedule your follow up to be sent when the guest returns home. Ask your guests to post reviews to the review sites like TripAdvisor or Booking.com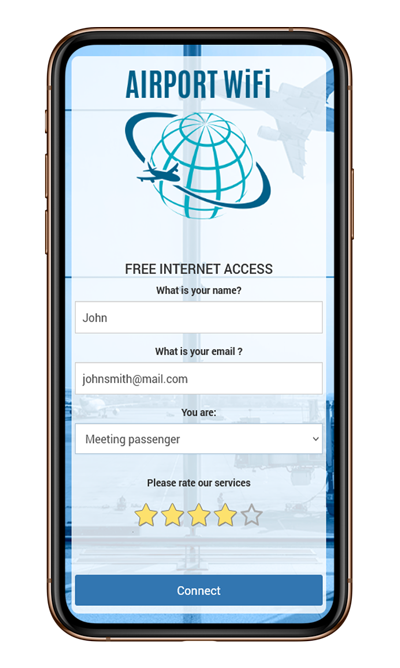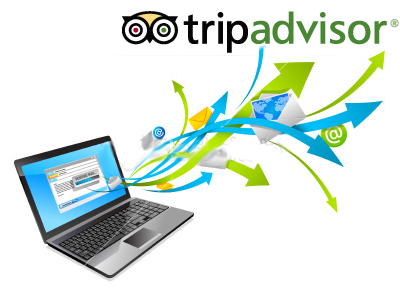 Collect Guest Surveys to Increase Hotel TripAdvisor Rank
Antamedia Customer Survey helps your collect reviews from your guests and use it to increase hotel's TripAdvisor rank. Our system is designed to collect guest opinion when they are the most motivated to give positive review.
In addition, it prevents customer dissatisfaction by informing a manager of negative comments or complaints and gives a chance of converting guest experience while the guest is still on hotel grounds.
A 10% increase in a hotel's online reputation score leads up to a 9% increase in price (ADR), 5% occupancy increase and 14% increase in revenue per available room (RevPar). It's time to take this seriously !