Intelligent software that runs in your server, domain, brand and creates your Cloud WiFi service
Intelligent software that runs in your server, domain, brand and creates your Cloud WiFi service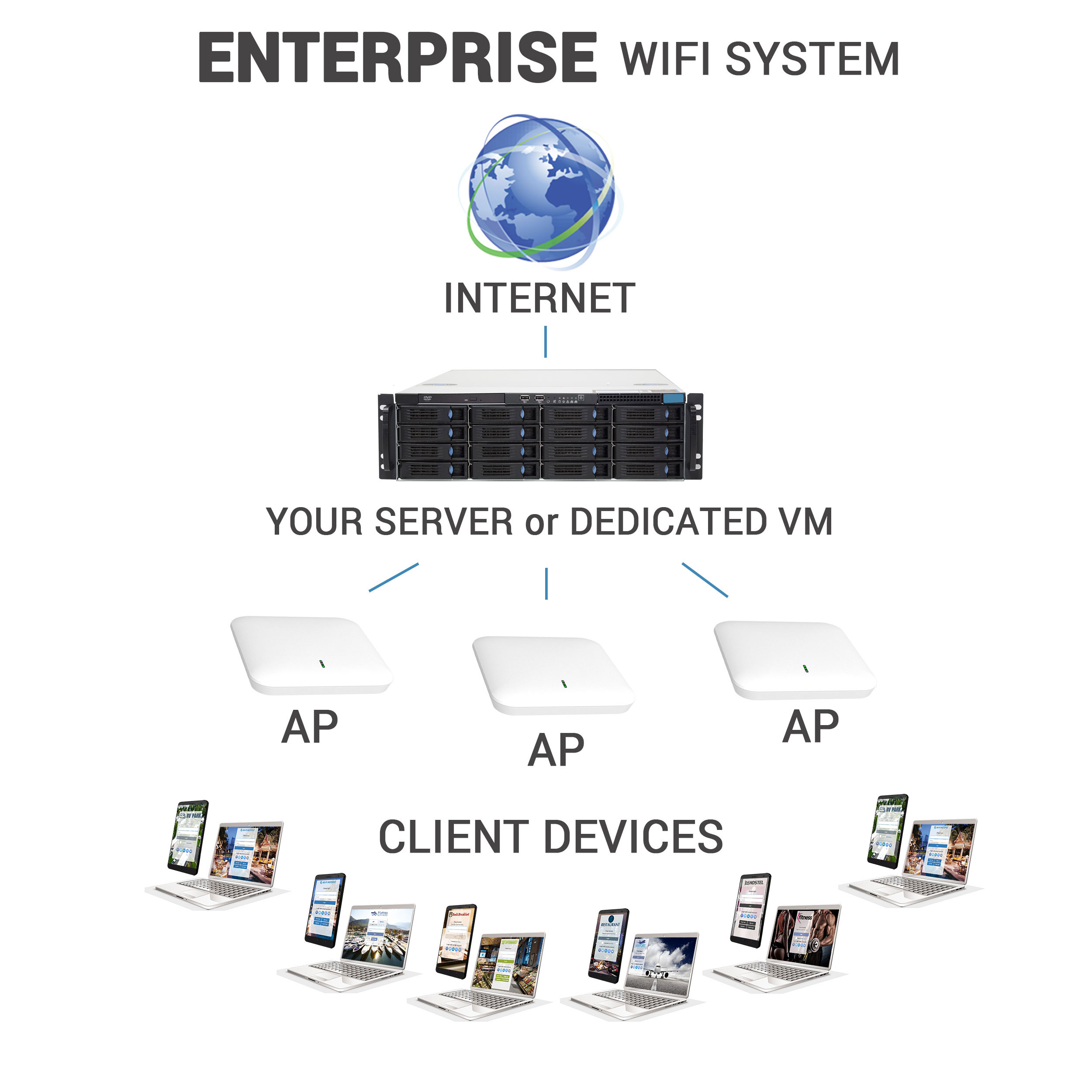 Antamedia Enterprise WiFi is a new generation software platform for wireless and wired Internet management. It can be deployed on servers hosted and managed in your company, or in a cloud environment dedicated exclusively to your business.
Enterprise WiFi includes Captive portal, AAA Radius, database, Virtual Controller, HotspotOS for APs, and creates your Cloud WiFi suitable for medium to large scale deployments.
Suitable for Resellers, Integrators, ISPs, Hotels, Retail chains, Businesses, Governments to run their own cloud-based system for customer management, WiFi marketing, and billing with vouchers and credit cards. Developed by industry professionals since 2006!
Software installed on one server can help to onboard all of your business customers with all of their APs, routers and controllers. Servers are not installed at customer venues. You can preconfigure APs and ship them to customer venues to plug'n'play.
All data is kept secure on your server, in your country, as usually required by the government. Data will not travel abroad, which usually happens with all cloud WiFi providers.
With Low latency, usually 5-20 times lower than cloud providers, your customers will enjoy great service.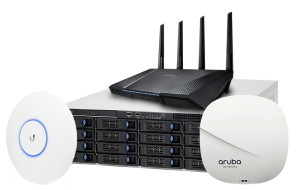 50 AP – $1990 Yearly
100 AP – $2990 Yearly
Contact us for larger packages
Top WiFi Features
Lift your user experience to the next level using an intelligent Enterprise WiFi system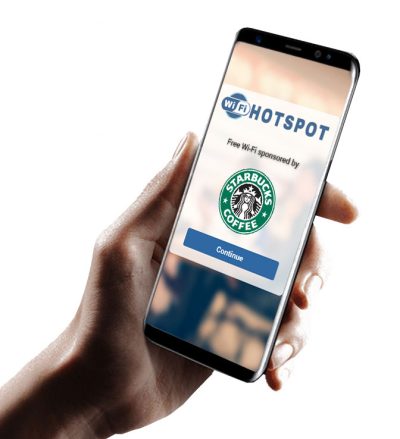 Create new customer accounts, offer trials, control licenses, access and manage customers splash pages, Internet plans and other settings.
Use our Whitelabel (unbranded) system or Brand with your logo/colors in your domain. Resell at your own price as your own service.
Turn supported APs into smart manageable APs. Integrated Network Controller manages APs SSID, TX/RX, reboots, shows user count & speeds.
Resell complete Enterprise WiFi Solution to your customers, configured with their branding, desired splash page methods, pre-loaded samples (user accounts, video ads, surveys), account hierarchy levels (system admins, billing dept, front desk, location admins).
The system can be deployed in one or multiple VM, located in the cloud, or a preferred data center.
Earn repeated commissions with every yearly subscription without additional efforts.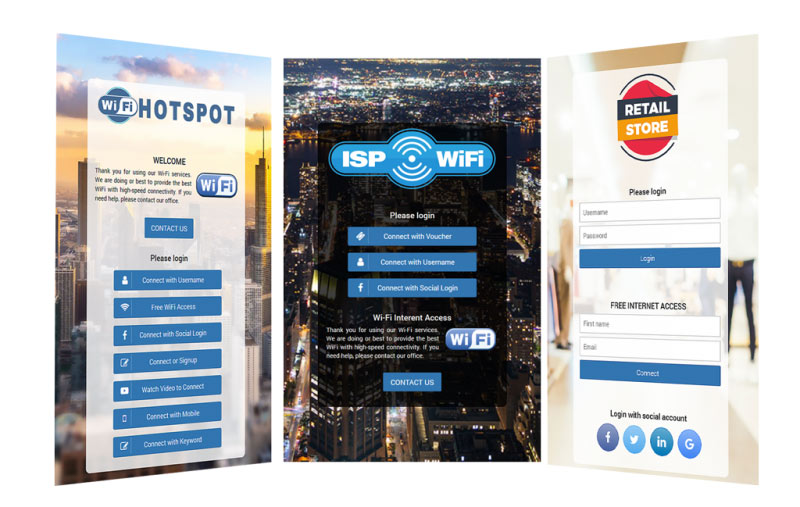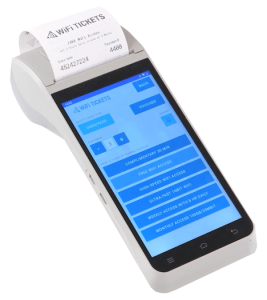 WiFi Tickets App helps you print tickets for your guests, visitors, and users to connect to your WiFi network.
Easily create multiple vouchers or user/passs tickets in one go or reprint the last ticket if you are providing multi-device or family access.
Hotels and airports may easily scan passport and create a ticket.
WiFi Tickets App is available for selected Android printers and Android phones.