Email marketing campaigns
Automatically send information and promotional email campaigns
Email marketing campaigns
Automatically send information and promotional email campaigns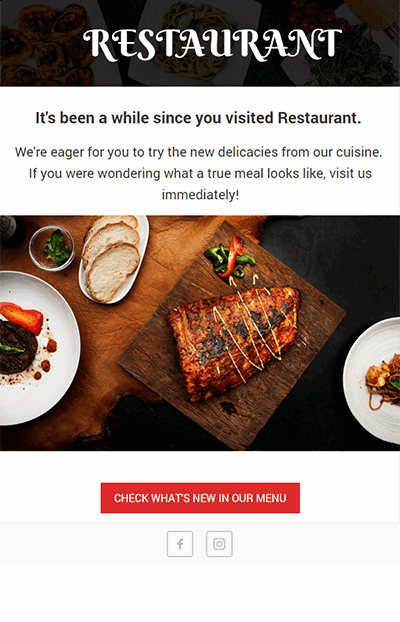 Email marketing
Email marketing campaigns enable you to send information and promotional emails to your guests.
Those campaigns can be sent when necessary, if you want to inform your guests about the novelties, or automatically according to a previously defined schedule which includes initial connection, inactivity or on a guest's day of birth.
After successfully signing in to the WiFi network, the system can send a welcome email to the user with basic information about your enterprise.
After a couple of days, you can send an email with special offers, promotions or discounts.
Antamedia Enterprise WiFi System Features
Control smartphones, tablets, laptops, computers

Manage bandwidth, download and upload

User roaming between locations

Hotel PMS Integration: Opera, IDS, Protel …

Autologin – automatic reconnection to WiFi

Multiple devices – setup number of devices/user

URL redirects to desired website or user profile

Splash pages with multiple login methods

Social login: Facebook,Twitter,LinkedIn,Google

Verification via SMS and Email

Targeted video campaigns by age / gender
Session Logs with data/time usage

Marketing Campaign reports

Accept credit cards, 50+ payment gateways

Mobile payments for Africa countries

Voucher-based signup with optional billing

Data export via CSV and PDF

Identify customers based on devices details

Get more reviews/feedback with TripAdvisor

Allow free usage and force users to buy upgrade

Prevent free users relogin before specified time

Identify customers based on devices details

Optional branded HotspotOS for selected APs

High-performance low-cost OEM APs available
E-Mail marketing / Welcome Email

Contact permissions (GDPR compliance)

Custom multilanguage terms of use

Surveys for splash pages and Emails

Aggregated Reports (summarized stats)

Technology Reports (device/browser/OS)

Network Usage Reports (bandwidth consumed)

Visitor Reports (new/repeating)
Email Campaigns
Set a time interval for the Email campaign delivery

Configure Email reminders and send them automatically

Target customers on specific WiFi location

Create a follow-up email with using predefined email templates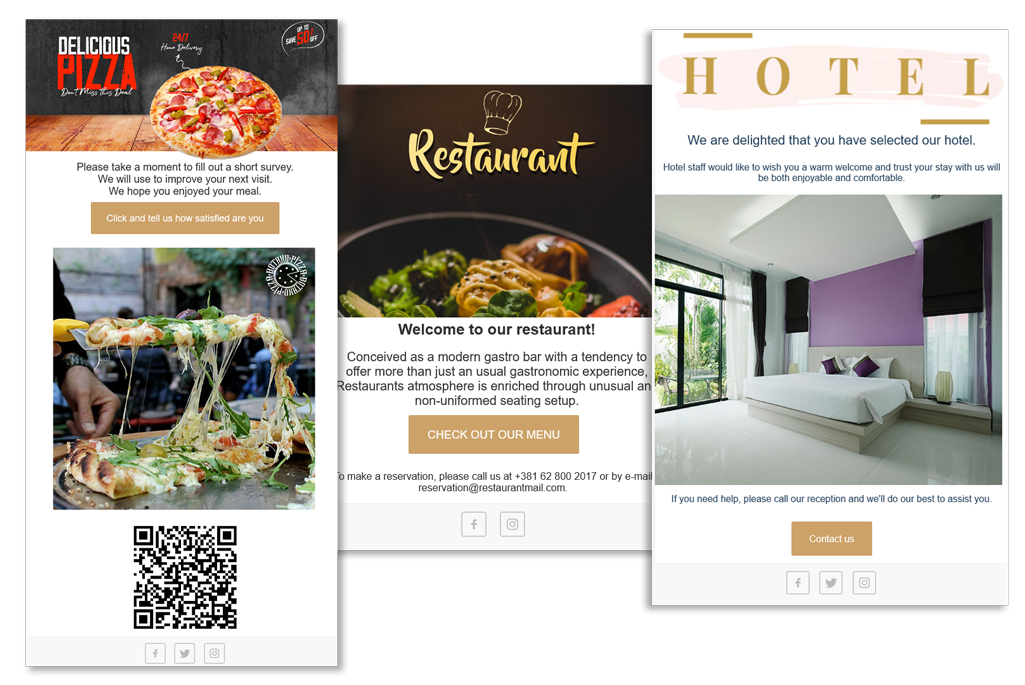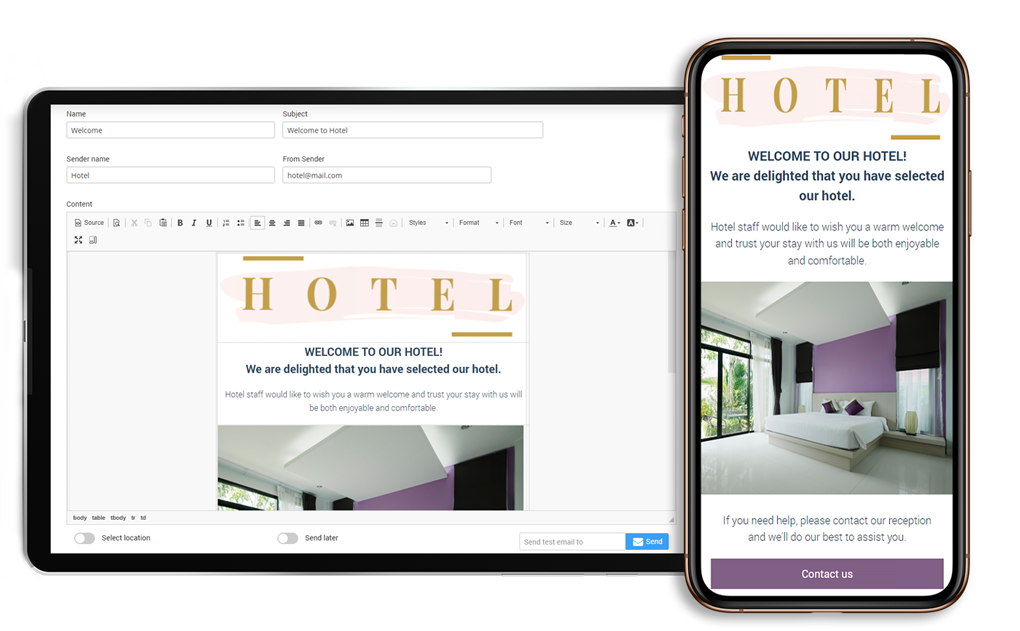 Integrated Email Editor
You can prepare emails, insert images, text, links, surveys, and other features using the integrated editor.
Once you design your email template (or customize the default template), you can select target recipients, schedule email campaign delivery time, or send as soon as it's ready.
The email marketing campaigns can be sent to your target guests immediately, or at a specified delivery time.
OUR CUSTOMERS