Provide Free Access Without Killing Your HotSpot
Free HotSpot can successfully increase profits or can be a complete disaster. Offer free Wi-Fi access with Email, SMS, Keyword authentication. Limit speed, bandwidth and time, to keep your hotspot functional.
Free Wi-Fi can be found everywhere today. You can make a free hotspot too, but if you fail to set a bandwidth cap, it will lead to a nonfunctional hotspot. An average iPad user consumes several times more bandwidth than the average Laptop user.
If data transfer is not controlled and limited, some customers may consume all your bandwidth, and leave other customers unable to connect or have decent browsing experience.
Antamedia HotSpot efficiently limits both download and upload rate for each customer connected to your network, limits bandwidth quota (maximum data transfer), or sets limits on a daily level.
Free Wi-Fi access can be used as a trial of your services. Once the customers are convinced, they can upgrade to a higher level account.
HotSpot software helps you offer Free WiFi access to customers in your Hotel, Restaurant, Cafe etc. Upon accessing your hotspot, customer is automatically redirected to your self-branded Hotspot page.
To get the Internet access, customer may click a start button, enter a shared keyword or name/email combination.
There are more than 10 different free access models that can be combined with paid signups:
• Free access with keyword
• Free access with keyword and terms of use
• Free access with terms of use
• Free access with single click
• Free access with Email and terms of use
• Free access with Name and Email
Password can be sent to a provided Email address.
Free Hotspot will control the duration, speed and bandwidth, and optionally collect your customers e-mail, name, address, for your safety and marketing activity.
To configure Hotspot free access, please follow these steps:
1. Go to HotSpot – Setup – Pages – Default page and choose 'Login page with a free trial link' or 'Free access page' option.
2. Select Free access type and Free signup method if you want to set sign-up also.
3. Click Save button.
4. Configure limits for free users on HotSpot – Setup – Free access page (these limits will be applied to Free users without an account and for accounts created with Free Sign Up).
5. Click Save button.
After setting all desired options, you can test free access by opening the browser on the client pc and navigating to some website.
Try it Free
Free support to get setup fast and easy.

Learn the powerful management features.

Buy it when you are convinced we are the best.
No credit card or E-mail required
Buy Your License
No reinstallation. Keep all your configurations.

License is good forever. Free updates included until next major release.

Free technical support: Email, Phone, Online chat
We've been using your hotspot software for over 6mths now.We wanted a product that would allow us to grant guests wireless access to the internet without exposing our domain to risk. The solution was to have a separate internet connection with software that would allow us to manage guest usage. Your hotspot software has proven itself to be perfect for that job. It was an easy to install and configure.
Lance Misa – Te Kohanga Reo National Trust – New Zealand
I love the software and I think it's very user friendly and easy to implement. I simply bought an outdoor access point and bridged the connection to get DHCP to do its thing and I had my lab environment up in under 30minutes. What a pleasure!
Nico Jordaan – Wilderness Safaris – Rivonia – South Africa
Build a professional network using telecom grade devices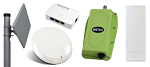 Antamedia HotSpot software works with any hardware, but not all hardware works as expected.
Our devices offer:
Longer range

Up to 225 users per AP

Client isolation

Higher temperature range

More throughput

Brand as your own