Provide Free Access Without Killing Your HotSpot
Free HotSpot can successfully increase profits or can be a complete disaster. Offer free Wi-Fi access with Email, SMS, Keyword authentication. Limit speed, bandwidth and time, to keep your hotspot functional.
Provide Free Access Without Killing Your HotSpot
Free Wi-Fi can be found everywhere today. You can make a free hotspot too, but if you fail to set a bandwidth cap, it will lead to a nonfunctional hotspot. An average iPad user consumes several times more bandwidth than the average Laptop user.
If data transfer is not controlled and limited, some customers may consume all your bandwidth, and leave other customers unable to connect or have decent browsing experience.
Antamedia HotSpot efficiently limits both download and upload rate for each customer connected to your network, limits bandwidth quota (maximum data transfer), or sets limits on a daily level.
Free Wi-Fi access can be used as a trial of your services. Once the customers are convinced, they can upgrade to a higher level account.
HotSpot software helps you offer Free WiFi access to customers in your Hotel, Restaurant, Cafe etc. Upon accessing your hotspot, customer is automatically redirected to your self-branded Hotspot page.
To get the Internet access, customer may click a start button, enter a shared keyword or name/email combination.
HotSpot Free access models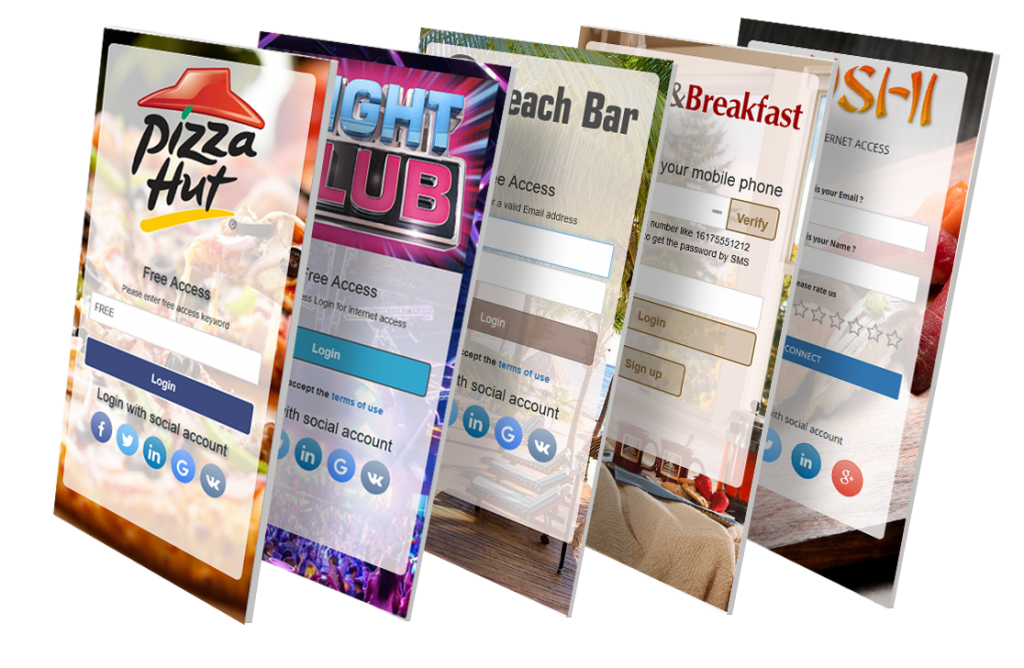 There are more than 10 different free access models that can be combined with paid signups:
• Free access with keyword
• Free access with keyword and terms of use
• Free access with terms of use
• Free access with single click
• Free access with Email and terms of use
• Free access with Name and Email
• Free access with Social networks
• Free access with ads
• Free access with mobile SMS verification
Password can be sent to a provided Email address.
HotSpot Free Signup
Customer may register for a free account by choosing username and password:
• Free signup
• Free signup with terms of use
• Free signup with Email confirmation
• Free signup with SMS confirmation
• Free signup with Name, Email and SMS confirmation
Free Hotspot will control the duration, speed and bandwidth, and optionally collect your customers e-mail, name, address, for your safety and marketing activity.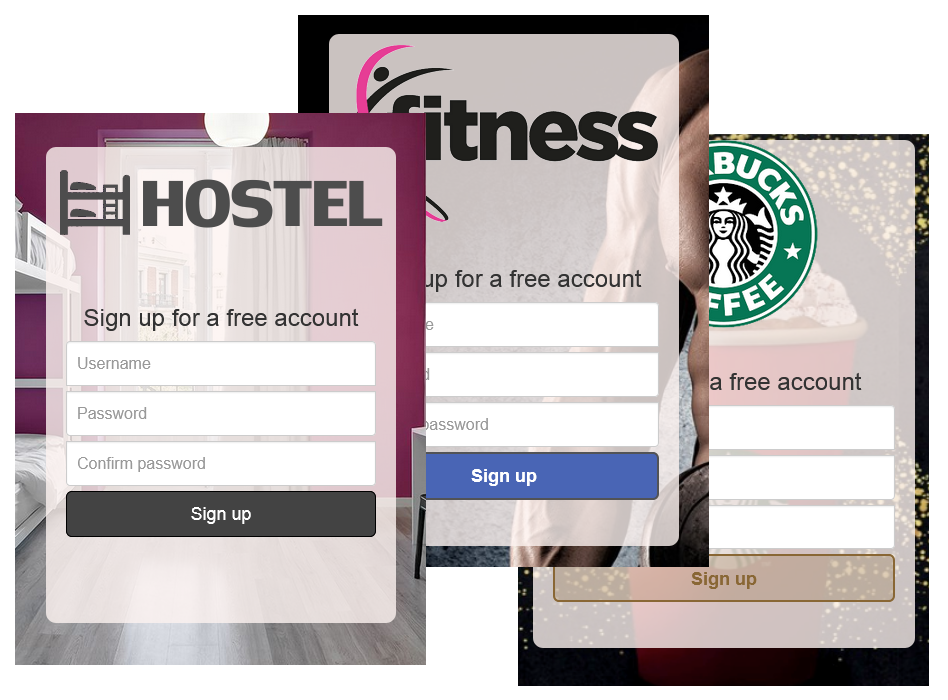 HotSpot Free access setup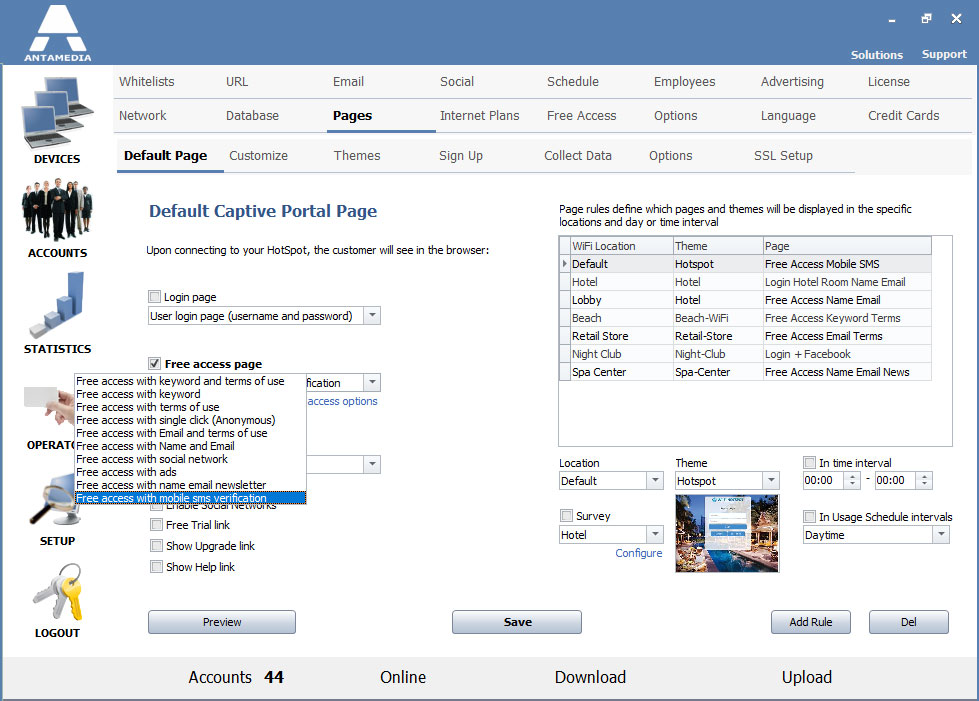 To configure Hotspot free access, please follow these steps:
1. Go to HotSpot – Setup – Pages – Default page
2. Select Free access type and Free signup method if you want to set sign-up also
3. Click Save button.
4. Configure limits for free users on HotSpot – Setup – Free access page (these limits will be applied to Free users without an account and for accounts created with Free Sign Up).
5. Click Save button.
After setting all desired options, you can test free access by opening the browser on the client pc and navigating to some website.
Try it Free
Technical support to get setup fast and easy.

Learn the powerful management features.

Buy it when you are convinced we are the best.
Buy Your License
No reinstallation. Keep all your configurations.

License is good forever. Free updates until next major release.

Technical support: Email, Phone, Online chat