Turn your PC into a Wi-Fi Hotspot
With Antamedia HotSpot management software you can easily turn your PC into WiFi Hotspot
Turn your PC into a Wi-Fi Hotspot
With Antamedia HotSpot management software you can easily turn your PC into WiFi Hotspot


Turn your PC into a Wi-Fi Hotspot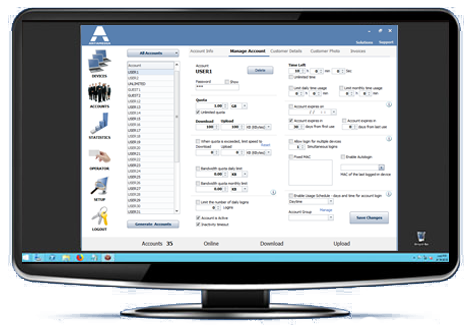 Secure your network, block unwanted users…turn your PC into WiFi Hotspot using Antamedia HotSpot software.
Antamedia HotSpot helps you in controlling and billing your customers for Internet usage.
If the data transfer is not controlled and limited, some customers may consume all your bandwidth, and leave other customers unable to connect or have a decent browsing experience.
It can also be used for providing Free Access for customers in your Hotel, Cafe, Restaurant, Bakery, company etc.
We strongly encourage you to install HotSpot on SSD drive because it can significantly improve software performance.
To setup a Hotspot, you'll need:
• Internet connection (ADSL, Cable etc.)
• Windows desktop PC with 2 PCI network cards
• Internet modem/router
• Device for providing access to users (Wi-Fi router, Access Point or Switch)
Connect one network card to the Internet router and other one to a device that your customers will use to access Hotspot.
If you plan to use a Wi-Fi router to provide access for customers, connect it to Hotspot server pc using its LAN (not WAN) port.
Software is hardware independent and you can use any type of access points, routers, switches and other equipment to control your WiFi network.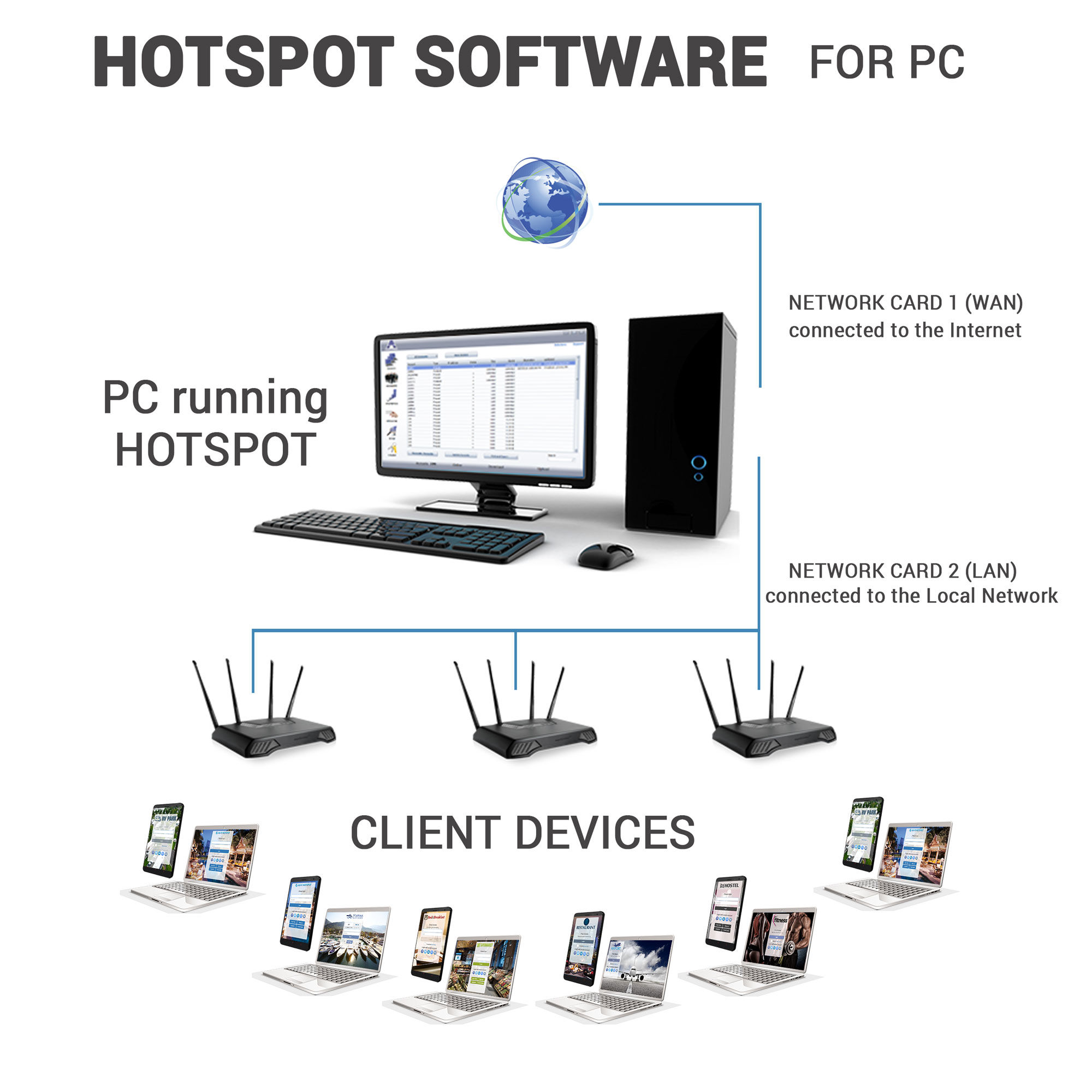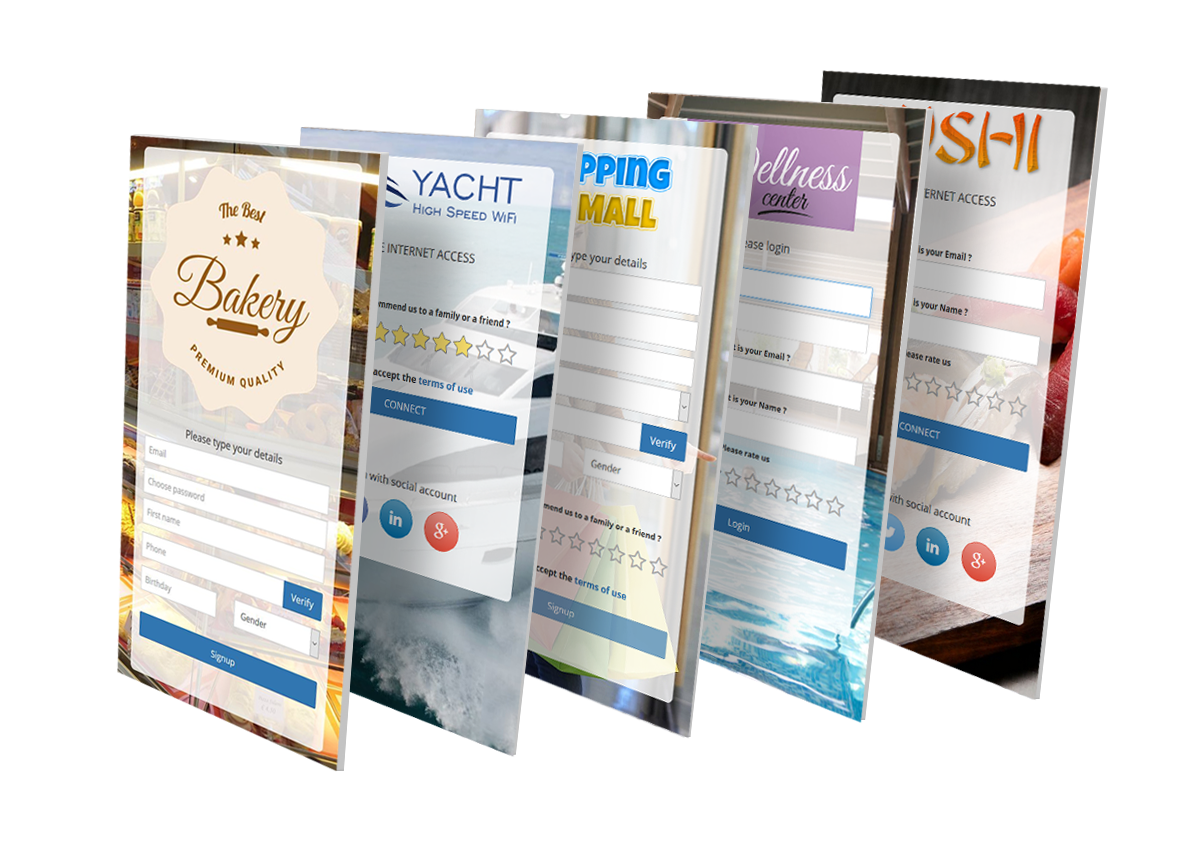 With the HotSpot software each user is redirected to the HotSpot authentication page.
Valid login accounts are required in order to gain Internet access via your Hotspot WiFi network.
Without correct username and password, user will not be able to use your services.
Secure usage is important for stable profit.
Antamedia HotSpot efficiently limits both download and upload rate for each customer connected to your network, limits bandwidth quota (maximum data transfer), or sets limits on a daily level.
How HotSpot software works?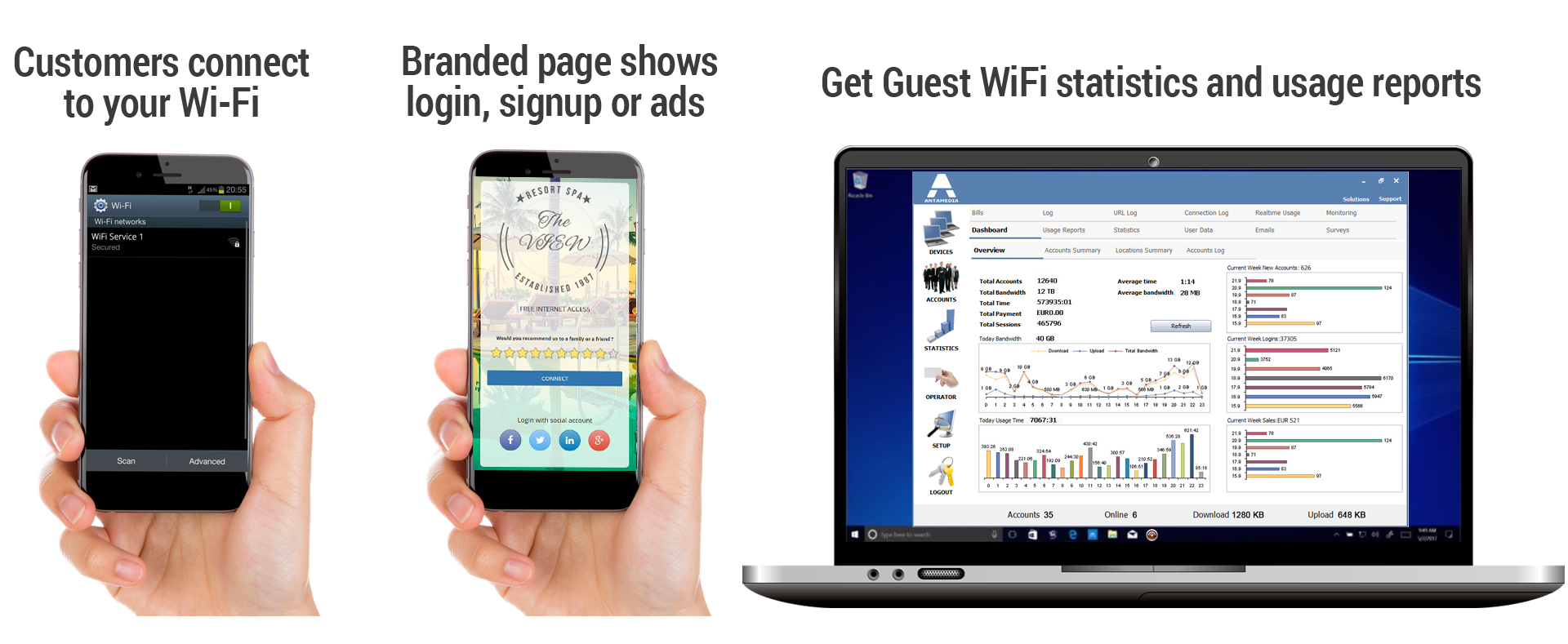 Try it Free
Free support to get setup fast and easy.

Learn the powerful management features.

Buy it when you are convinced we are the best.
Buy Your License
No reinstallation. Keep all your configurations.

License is good forever. Free updates until next major release.

Free technical support: Email, Phone, Online chat