Turn Social WiFi into powerful marketing tool that collects user data and sends automatic marketing campaigns
Turn Social WiFi into powerful marketing tool that collects user data and sends automatic marketing campaigns


Engage WiFi Users With Social Login
Free guest WiFi is one of the common WiFi deployments today. In exchange for complimentary Internet, users will share info with their friends on social network.
Case studies reveal that social WiFi login is the preferred user interaction method that provides them free Internet access.
Users are always logged-in on their devices so it usually takes a single click to enjoy free Wi-Fi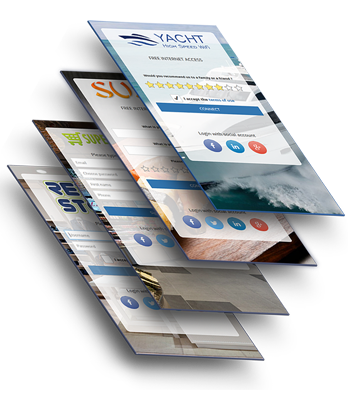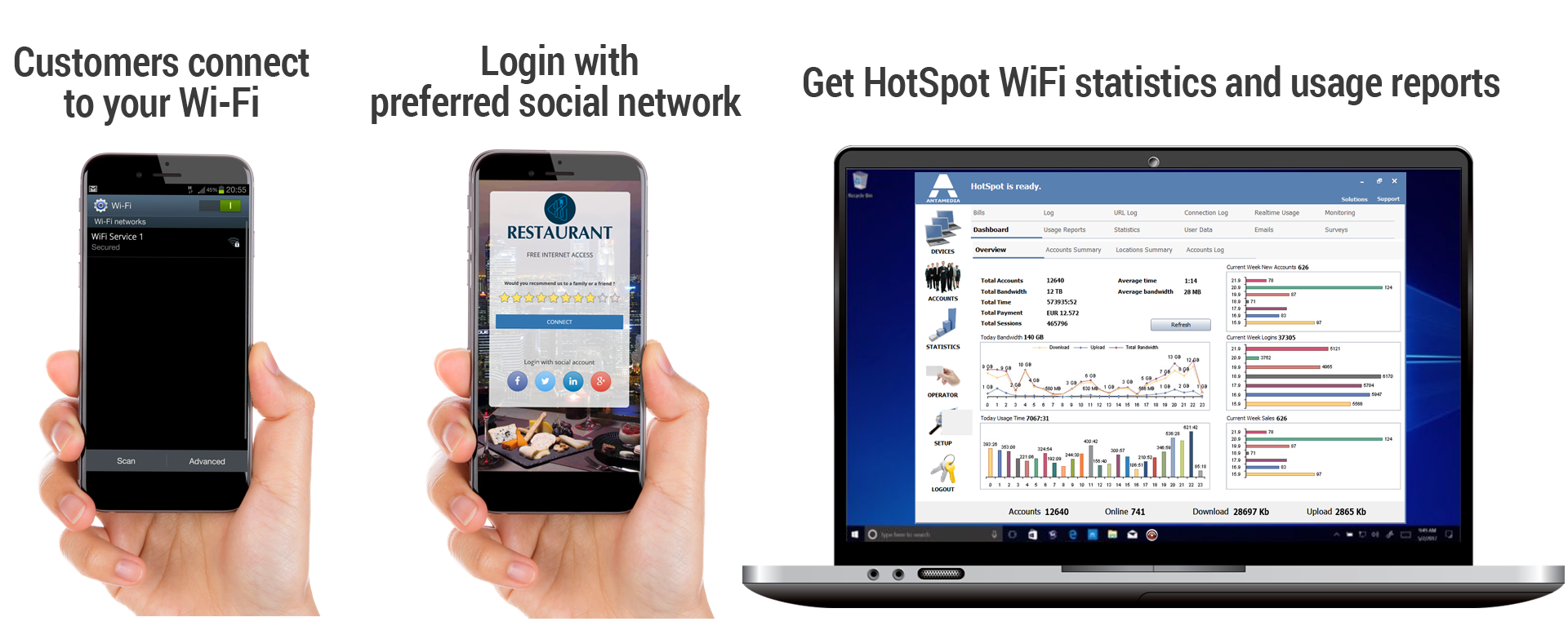 Social login is the preferred WiFi access method for many customers.
It helps them to connect to your WiFi in just two clicks.
No extra efforts or lengthly forms to complete.
Since users are usually logged in on their mobile devices, the only thing they need to do is to click the button of a preferred social network, and confirm login to WiFi.
Our hotspot software can be configured to accept login from several social networks: Facebook, LinkedIn Twitter, VK and Google+.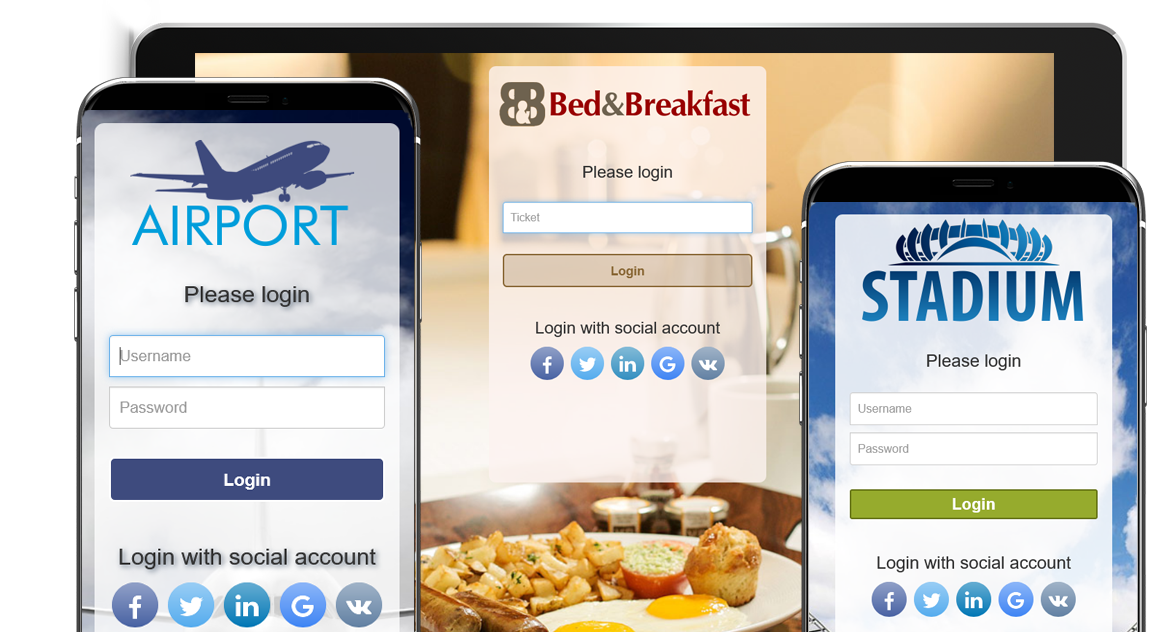 Download Free Trial for Windows PC
We'll help you configure everything
Technical support: Email, Phone, Online chat
No obligations, zero-risk free trial