Automate hotspot billing of your WiFi service and keep 100% of the profits. Accept credit cards, integrate with PMS, or print prepaid voucher tickets
Automate hotspot billing of your WiFi service and keep 100% of the profits. Accept credit cards, integrate with PMS, or print prepaid voucher tickets


The professional's choice for full-featured WiFi Billing and Internet control
Antamedia HotSpot Billing solution is the first choice of professionals, with 3X more global users than our nearest competitor:
From being easy to set up with the user-friendly portal panel, to the possibility to develop into a full ISP for regular clients, HotSpot Billing software has you covered.
You keep your own profits and you keep your own branding. No compromises.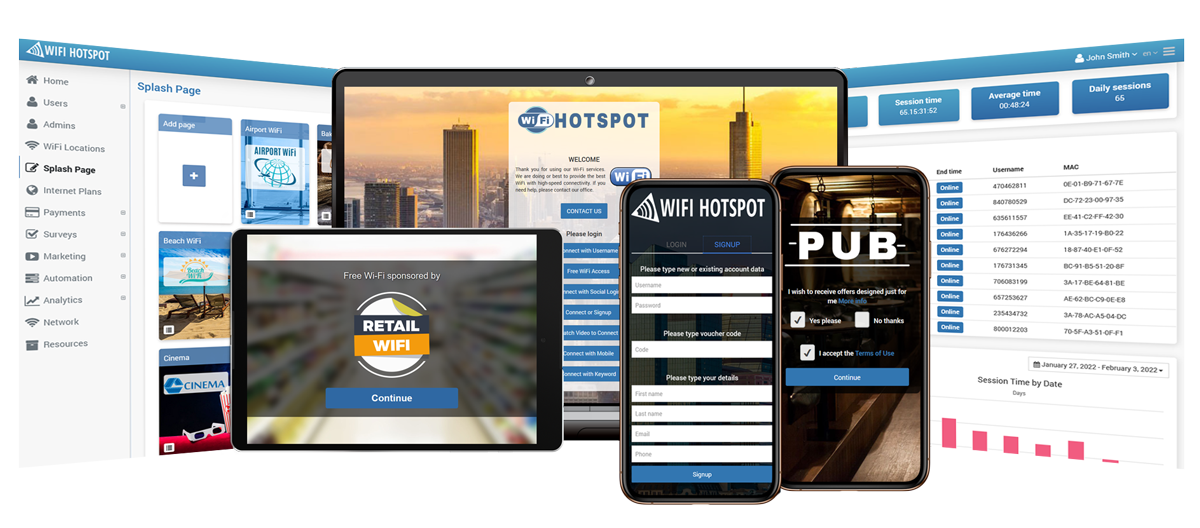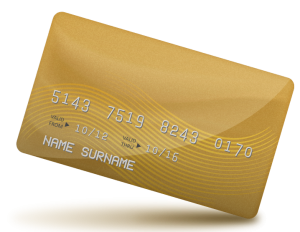 Save time and resources by allowing the customers to create and pay for network access directly from their devices.
The secure automated payment process lets you accept over 70 major internet payment gateways including PayPal.
The processing occurs within seconds and your customers are able to continue using your services.
Select payment gateway and set your merchant account to which end users will pay for the accounts.
For most of the payment gateways you need to set your merchant username and password, while some of them require an API signature issued by payment gateway and configuration of proper currency code.

How HotSpot Billing Works:

HotSpot Billing Software Features
Control smartphones, tablets, laptops, computers

Manage bandwidth, download and upload

User roaming between locations

Hotel PMS Integration: Opera, IDS, Protel …

Autologin – automatic reconnection to WiFi

Multiple devices – setup number of devices/user

URL redirects to desired website or user profile

Splash pages with multiple login methods

Social login: Facebook,Twitter,LinkedIn,Google

Verification via SMS and Email

Targeted video campaigns by age / gender
Session Logs with data/time usage

Marketing Campaign reports

Accept credit cards, 50+ payment gateways

Mobile payments for Africa countries

Voucher-based signup with optional billing

Data export via CSV and PDF

Identify customers based on devices details

Get more reviews/feedback with TripAdvisor

Allow free usage and force users to buy upgrade

Prevent free users relogin before specified time

Identify customers based on devices details

Optional branded HotspotOS for selected APs

High-performance low-cost OEM APs available
E-Mail marketing / Welcome Email

Contact permissions (GDPR compliance)

Custom multilanguage terms of use

Surveys for splash pages and Emails

Aggregated Reports (summarized stats)

Technology Reports (device/browser/OS)

Network Usage Reports (bandwidth consumed)

Visitor Reports (new/repeating)
Create Highly Flexible User Accounts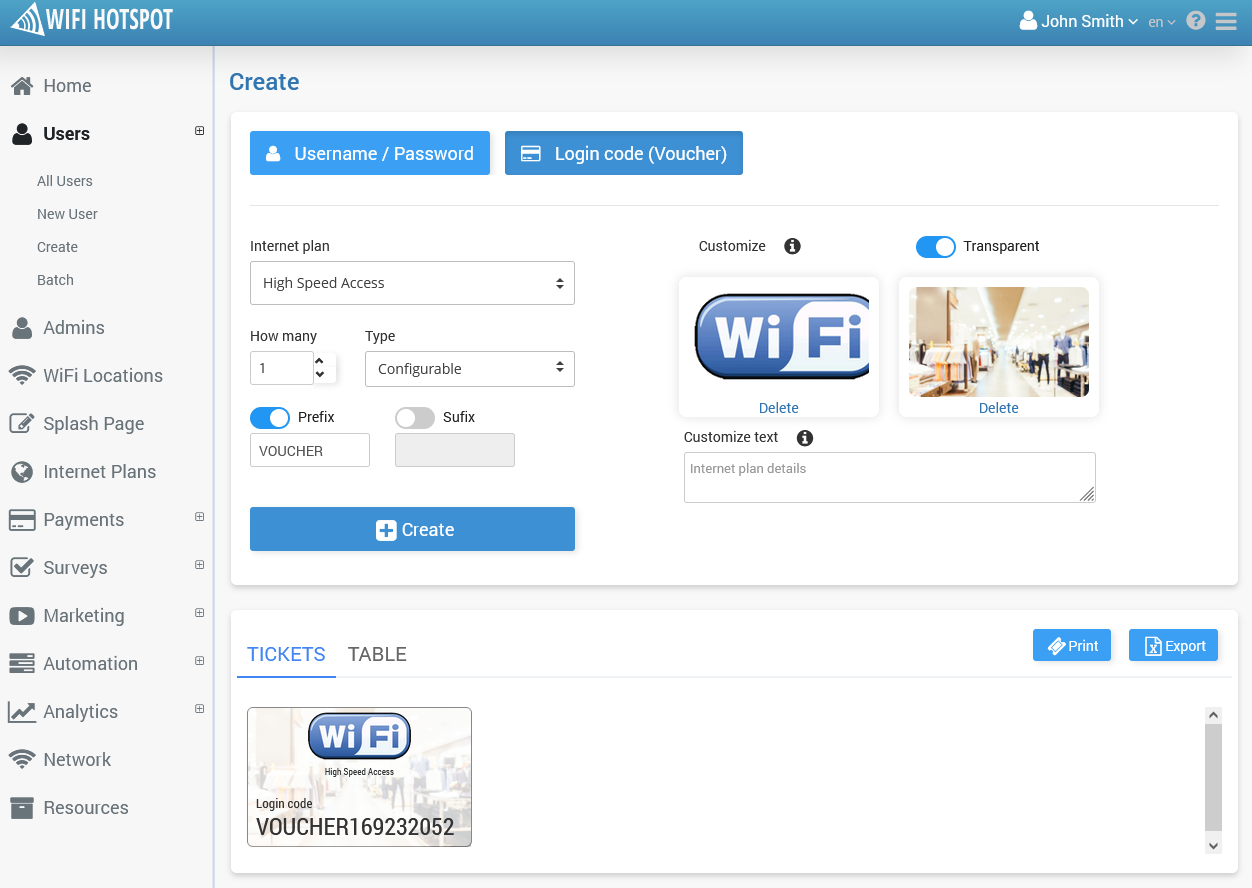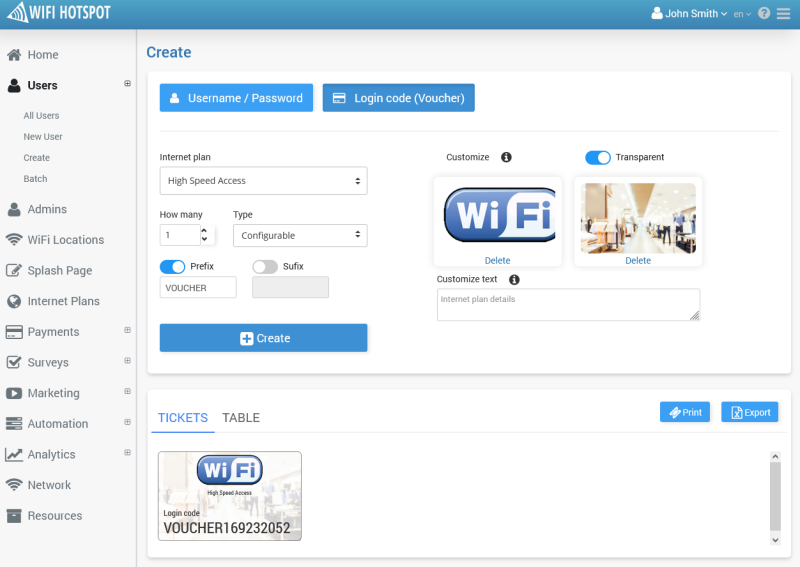 Easily create and print single or bulk user accounts and login codes/vouchers.
The user interface is very simple and easy, and is designed for seasonal or less experienced staff.
Accounts are generated in 5 easy steps:
1. Select User/Pass or Login code(Voucher)
2. Choose Internet Plan
3. Choose the number of the accounts to generate
4. Choose type
5. Click Create button
Optionally you can add a logo and background image that will be displayed on the ticket.
Post Charges to the Guest Room – PMS
Integrate Hotspot Billing solution with your PMS system (Opera and 20+ other systems) and automate billing for your guests. Customer chooses username, password, price plan (like 7 days Internet) and confirms the identity with a room number and personal details. If successful, Internet is enabled and payment is added on provided room number, and customer will see this charge in your PMS.
The system can be configured to provide free access (no charge), to apply the complimentary plans to member or loyalty guests, or provide a list of available plans so users can choose and pay.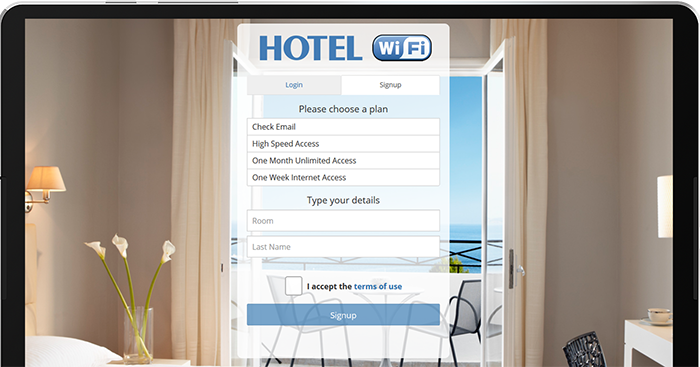 CLOUD HOTEL WIFI
Cloud platform managed by us

No initial hardware cost (except routers)

Subscription (monthly payment)

Controls any connected router

Worldwide deployment, easily scalable

Hardware: Routers with Radius support

Centralized management and updates
ENTERPRISE HOTEL SYSTEM
Installs on your server or cloud VM

AAA Radius Servers included

Yearly or one-time payment

Controls entire Hotel WiFi network

Larger packages available with unlimited APs

Premium features included

Exclusive on-premise private use