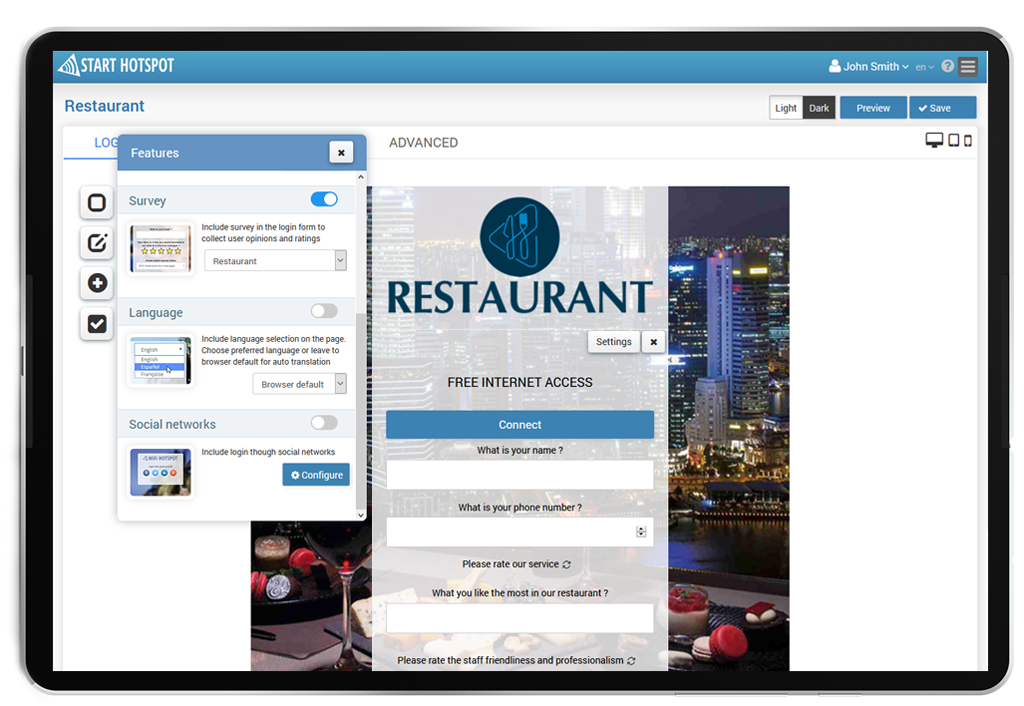 Antamedia Restaurant WiFi turns your free WiFi into an automatic marketing system that can increase guest satisfaction, revenue, and restaurant ratings.
The system engages guests with videos of your special meals, shows offers based on guest age and gender, and runs specials in happy hours.
It can help you collect guest surveys, understand what you can do better to improve guest satisfaction, and increase restaurant ratings on review websites like TripAdvisor. It tracks visits and reminds guests to visit again after a defined time period.
Today's guests expect excellent WiFi in every restaurant, cafe or bar.
A fast and reliable WiFi network with uninterrupted wireless coverage over the entire restaurant is just a starting point to satisfy guests.
Improve your business and attracts new customers by offering WiFi in your restaurant, send specials based on customer interests, put the latest promotion, offer discounts, collect guest surveys or display a coupon to be redeemed at your restaurant.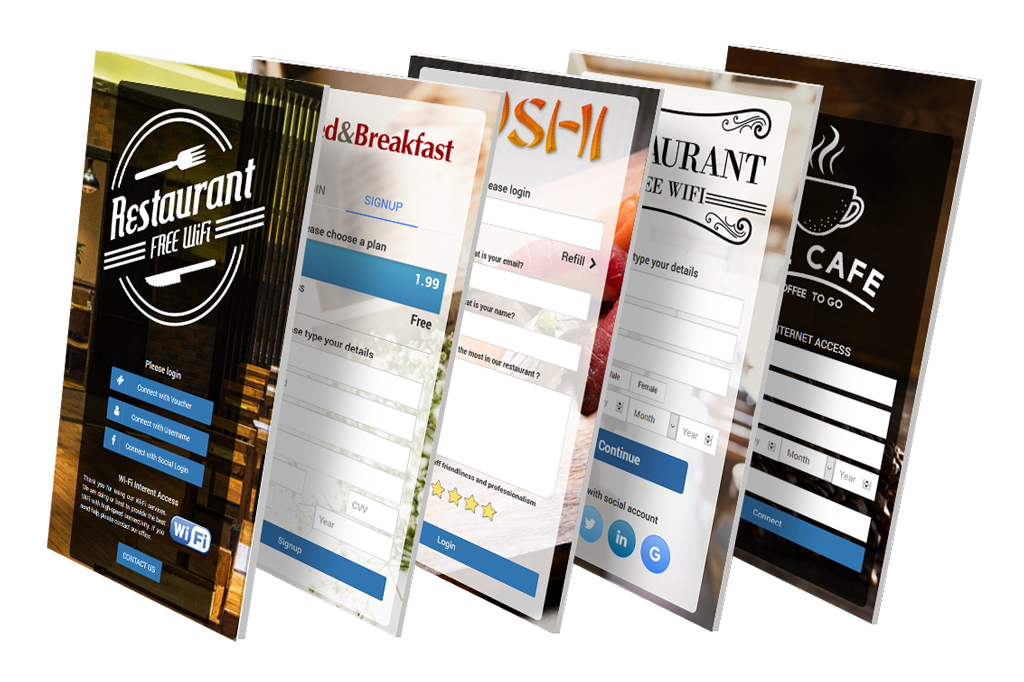 How Restaurant Wi-Fi Works ?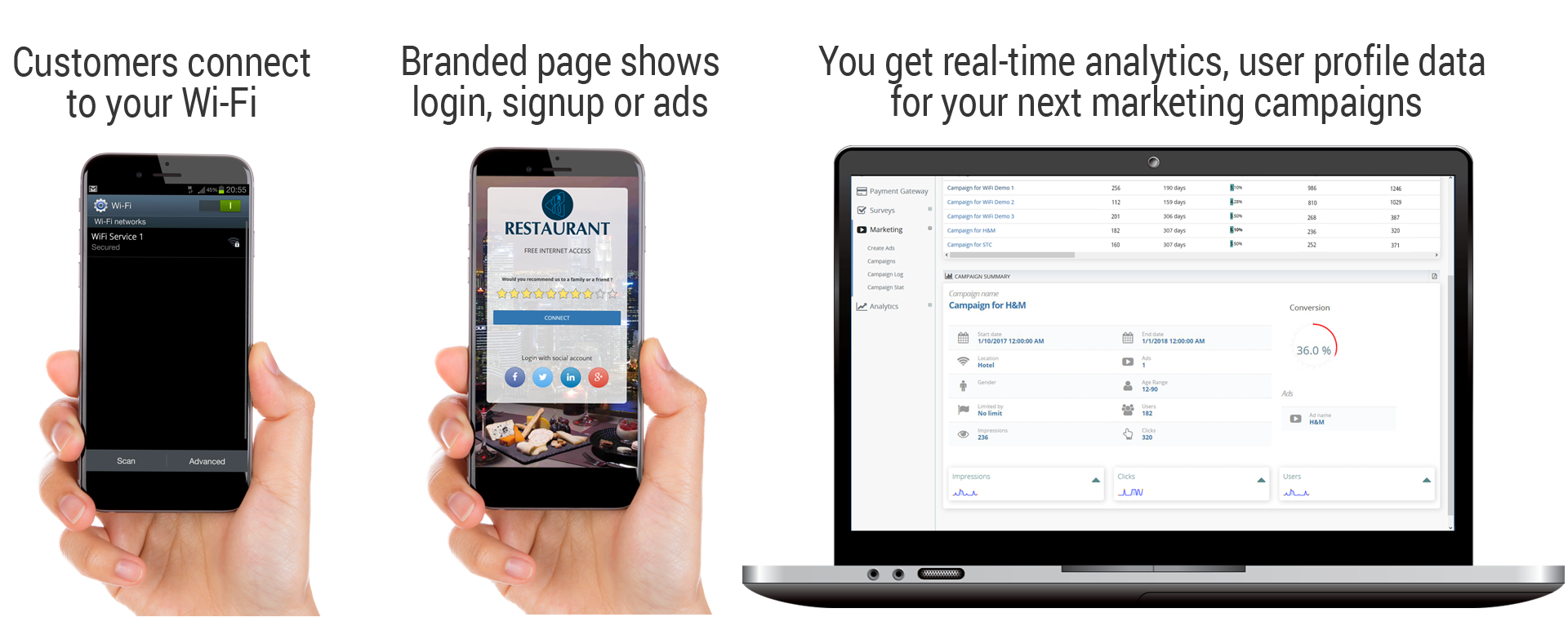 Upon accessing your hotspot, guest is automatically redirected to the Restaurant self-branded login page.
Guest may select preferred connection method, like social login, access-code login or free access and start using WiFi.
Once logged-in, guest may be redirected to view desired website or promotion page.
Each connected device is limited with download and upload speed, available bandwidth transfer, time to use your service, so you can ensure excellent WiFi experience for all your guests.
Antamedia Restaurant WiFi software will control the session duration, speed and bandwidth, and optionally collect your customers e-mail, name, address, for your safety and marketing activity.
WiFi Marketing
Antamedia Restaurant WiFi system is an essential system to serve advertisements over your WiFi.
The system allows you to set up one or more video ads that will rotate each time when a customer connects to the WiFi.
Video or image advertisements can be created for individual products, brands or current sales promotions, implying discounts, coupons etc. which can be used immediately in the restaurant.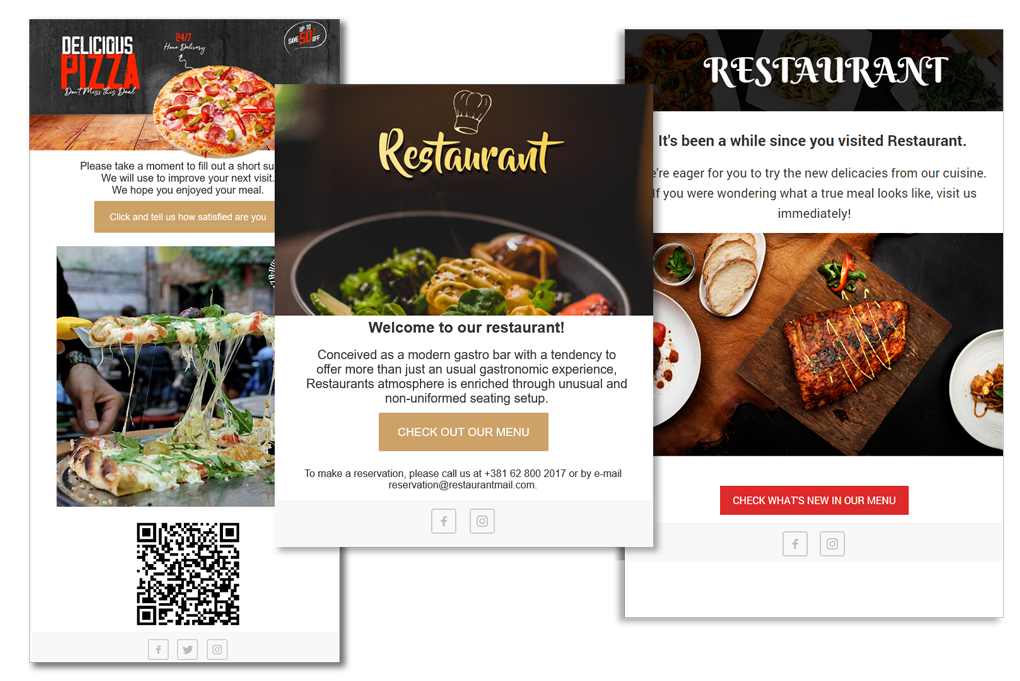 WiFi Tickets App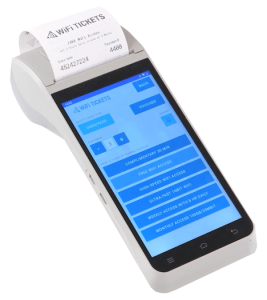 WiFi Tickets App helps you print tickets for your guests, visitors, and users to connect to your WiFi network.
Easily create multiple vouchers or user/passs tickets in one go or reprint the last ticket if you are providing multi-device or family access.
Hotels and airports may easily scan passport and create a ticket.
WiFi Tickets App is available for selected Android printers and Android phones.
OUR CUSTOMERS