Intelligent marketing WiFi system for display of video ads on the customer mobile device
Intelligent marketing WiFi system for display of video ads on the customer mobile device


Antamedia Shopping Mall WiFi is a cloud system of great possibilities which connects various devices into an intelligent WiFi network.
It provides centralized device management, WiFi network control, access methods settings, guest accounts updates, extraordinary analytics and reports, easy network expansion.
Antamedia Shopping Mall WiFi enables you to deliver video commercials and automatically sends special offers at defined time intervals, which leads to an increase in revenues from your services.
The system collects data and surveys, which provide objective feedback on guest satisfaction.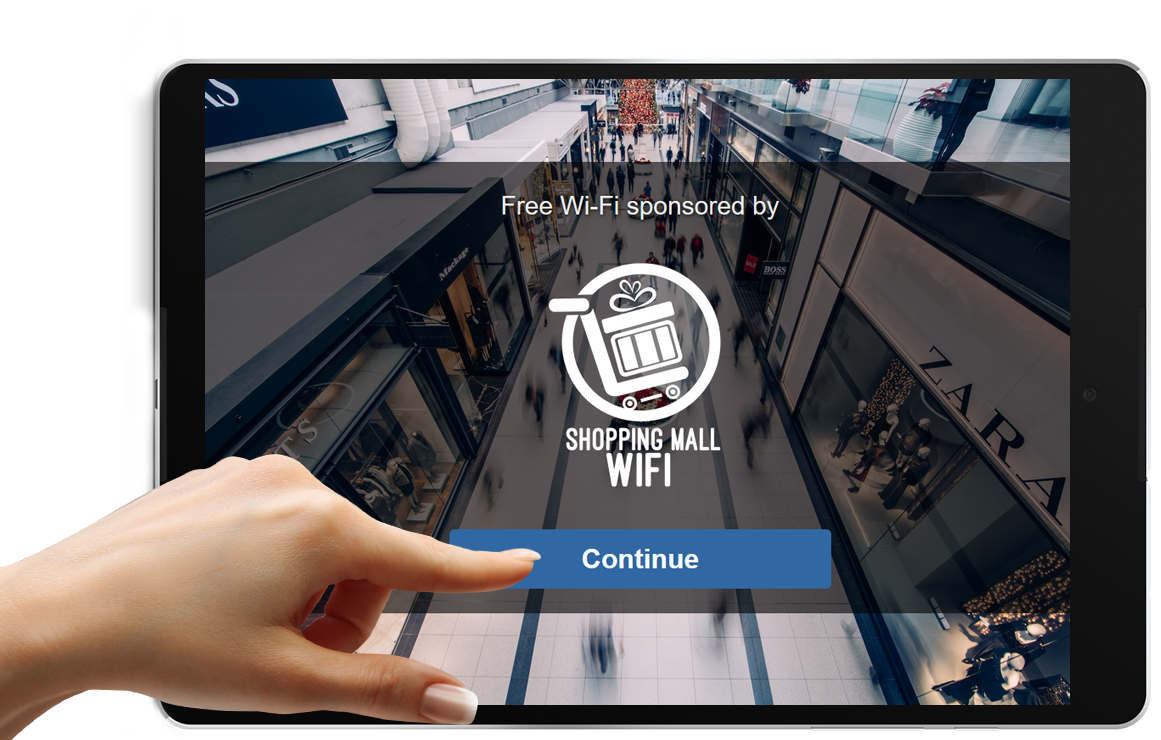 How Shopping Mall WiFi works?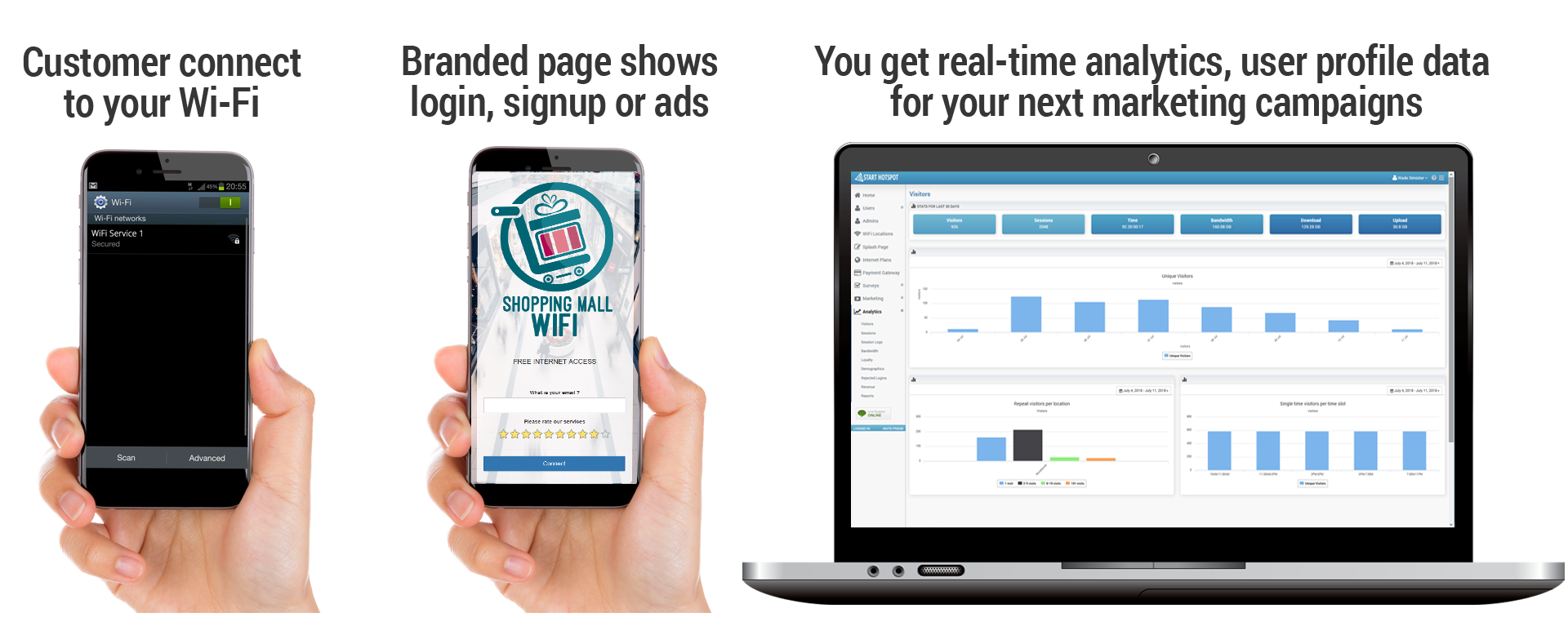 When your guest connecting to WiFi, a welcome page automatically translated into a guest language pops up on a device.
You can easily customize the welcome page by setting the logo, background, colors and the ways in which your guests can access the Internet.
There is a possibility to include various features: free Internet, faster paid Internet, email and customer data collection, the access granted on entering room number and name, the access via social network accounts or having seen video commercials.
Shopping Mall WiFi Management Features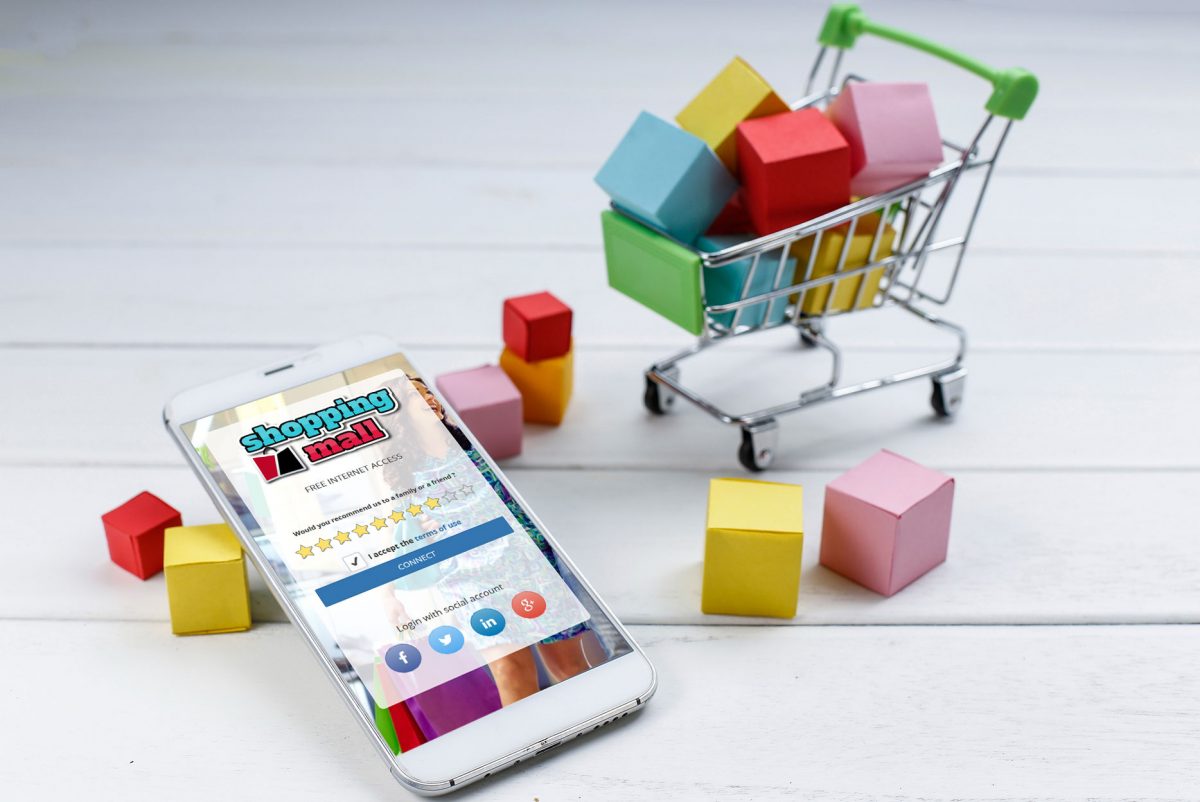 Shopping mall WiFi network is a perfect channel to gather the opinions of your guests.
Gather valuable information about your guests, which can used for marketing purposes and to improve the quality of your services.
Resolve the customer complaints, about which you might not have been notified, and avoid certain unpleasant, detrimental issues.
All the data are instantly available being gathered into legible analytics, without any paperwork.
Customer Survey can be displayed on the initial login page, or sent in an email after a defined time interval.
Put a latest promotion, offer discounts, collect guest surveys or display coupon to be redeemed at retail store.
Antamedia Shopping Mall WiFi system controls user Internet access, sets limits, processes payments, engages users, provides powerful analytics and helps you run different marketing strategies to maximize revenue from your WiFi.
You will get customer email and full name so you can craft campaigns that engage and deliver results.
Video advertisements can be created for individual products, brands or current sales promotions, implying discounts, coupons etc. that can be used immediately at the Shopping mall.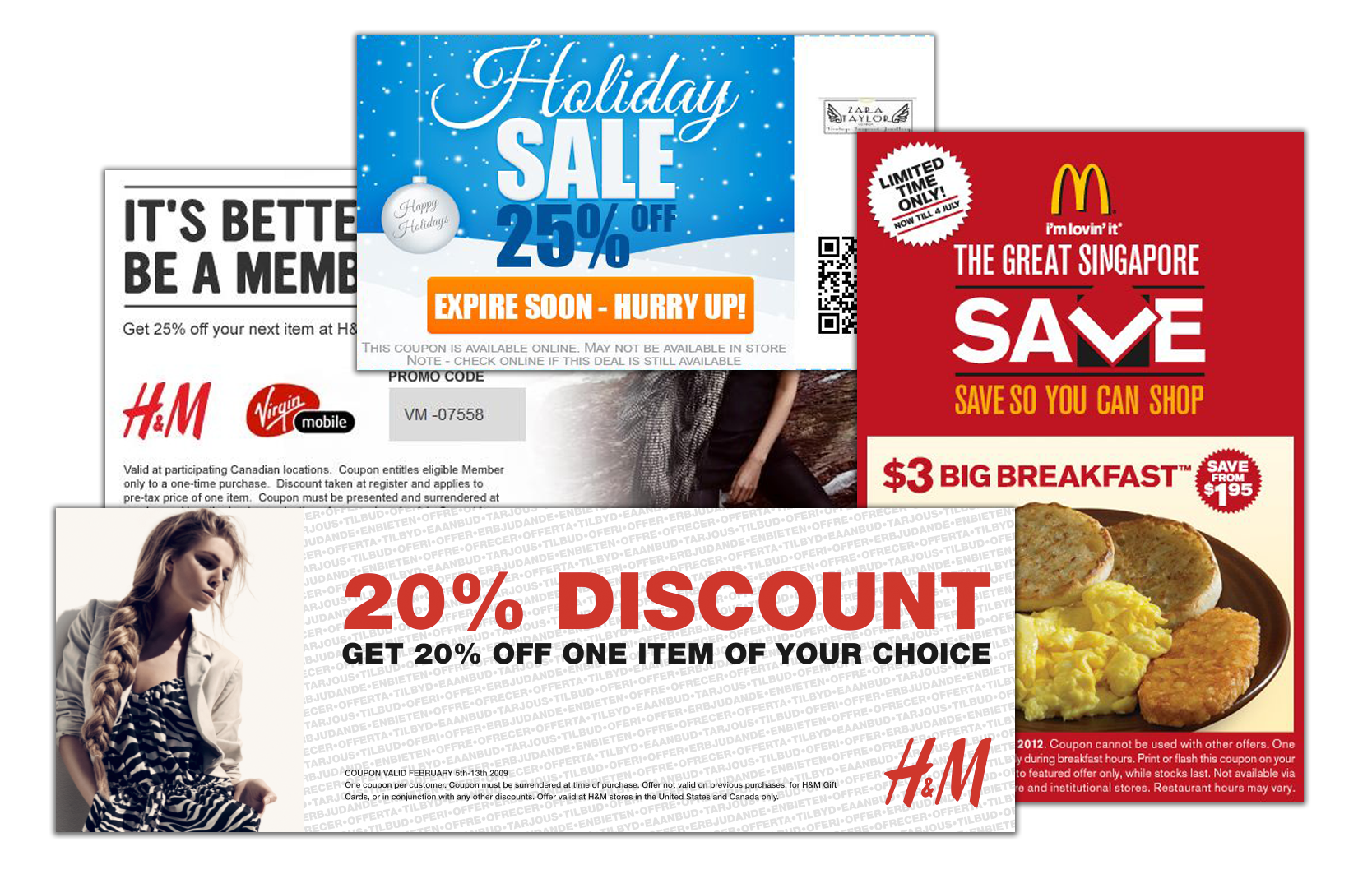 Email Campaigns
Set a time interval for the Email campaign delivery

Configure Email reminders and send them automatically

Target customers on specific WiFi location

Create a follow-up email with using predefined email templates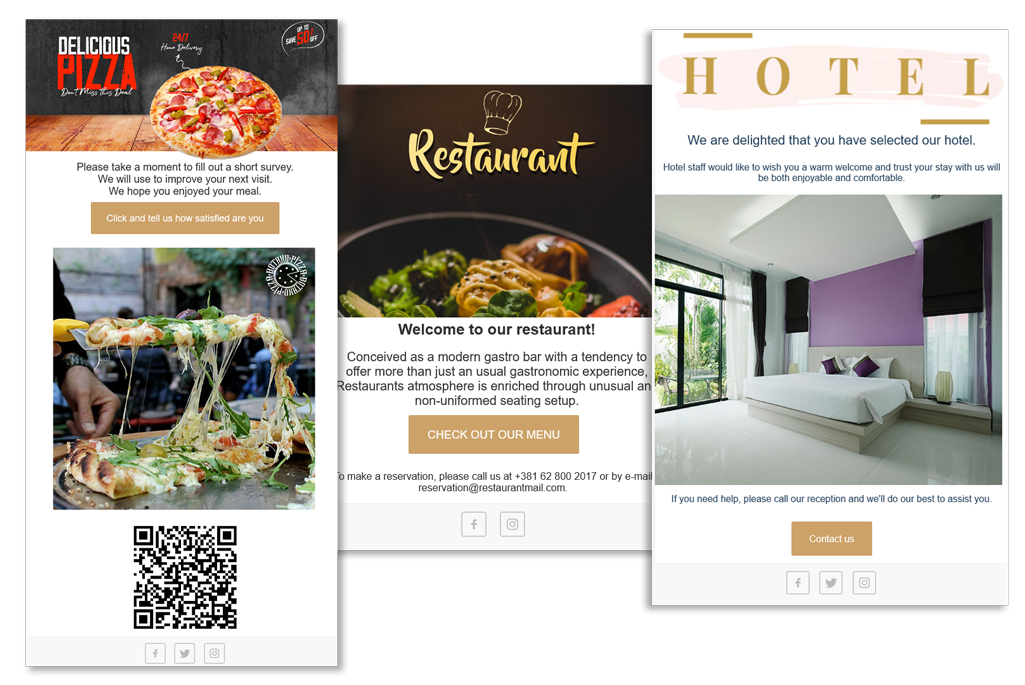 WiFi Ticket App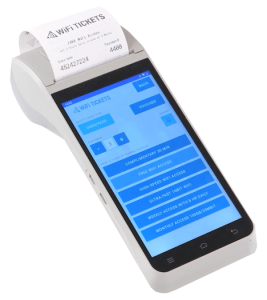 WiFi Tickets App helps you print tickets for your guests, visitors, and users to connect to your WiFi network.
Easily create multiple vouchers or user/passs tickets in one go or reprint the last ticket if you are providing multi-device or family access.
Hotels and airports may easily scan passport and create a ticket.
WiFi Tickets App is available for selected Android printers and Android phones.
Our Customers