Attract guests in unique ways and increase your revenue
Attract guests in unique ways and increase your revenue


Internet needs to be available and of an excellent quality everywhere: in hotel room, the restaurant, shopping mall, spa center, in the transport…
All WiFi access points may be clustered into WiFi locations with a common start page and limits.
Gather customer data on one location, make charges for fast Internet access on the other location, or display video advertisements to grant the Internet access on the third WiFi location.
Depending on venue size, WiFi location may have single or multiple routers / access points that all share same settings and branding.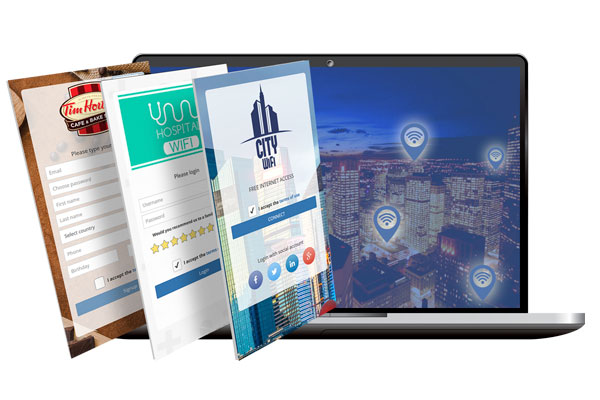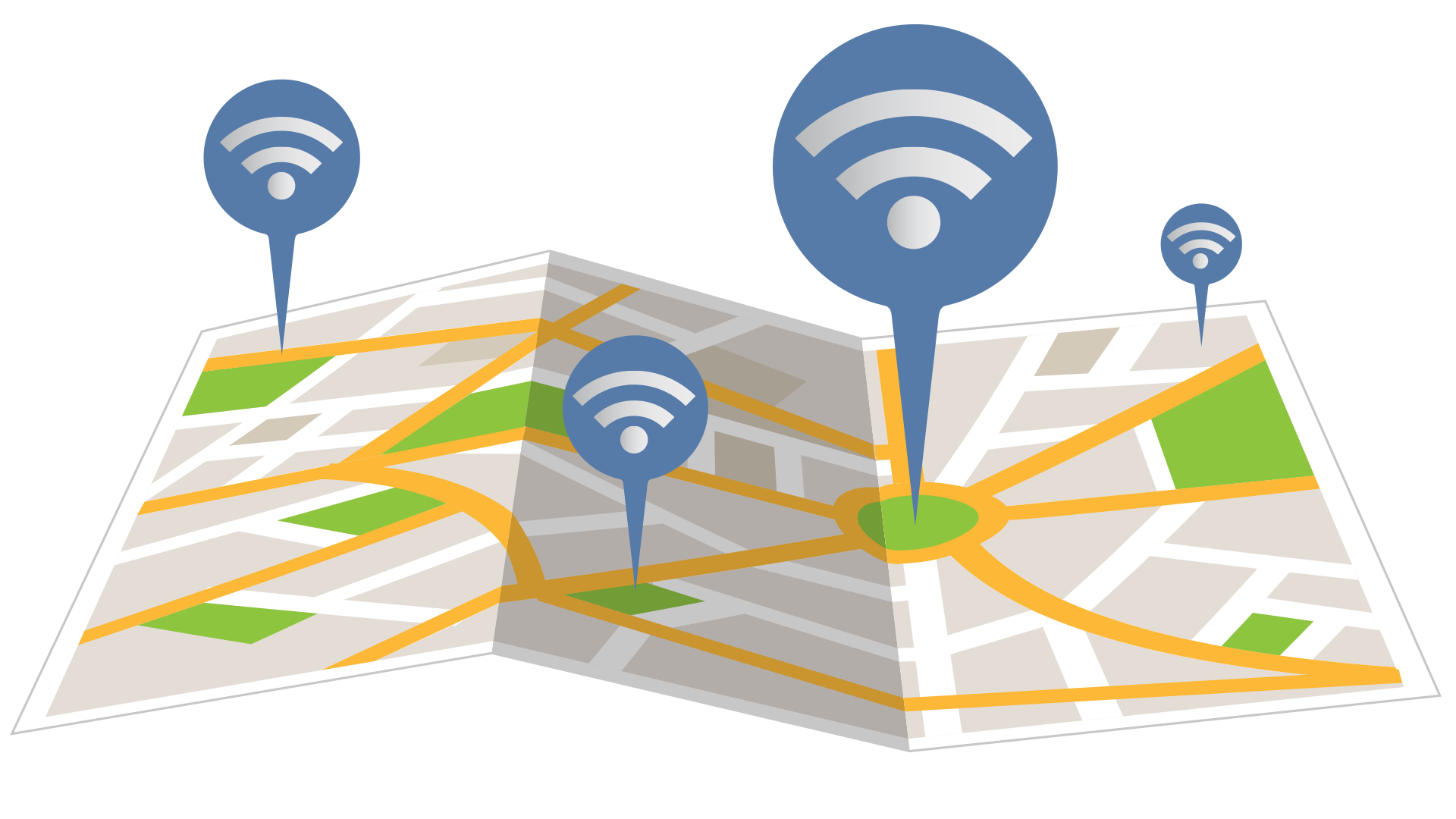 Antamedia software helps you create different Splash pages with logo, background and colors for each location.
Collect user data on one location, bill high-speed access for another, or display video ads for Internet access.
Engage users and collect surveys – so that you can learn about wishes and issues and react on it real-time.
WiFi location may engage your guests in unique ways and increase your revenue.
Each WiFi location or business venue may have different branding and Internet access limits.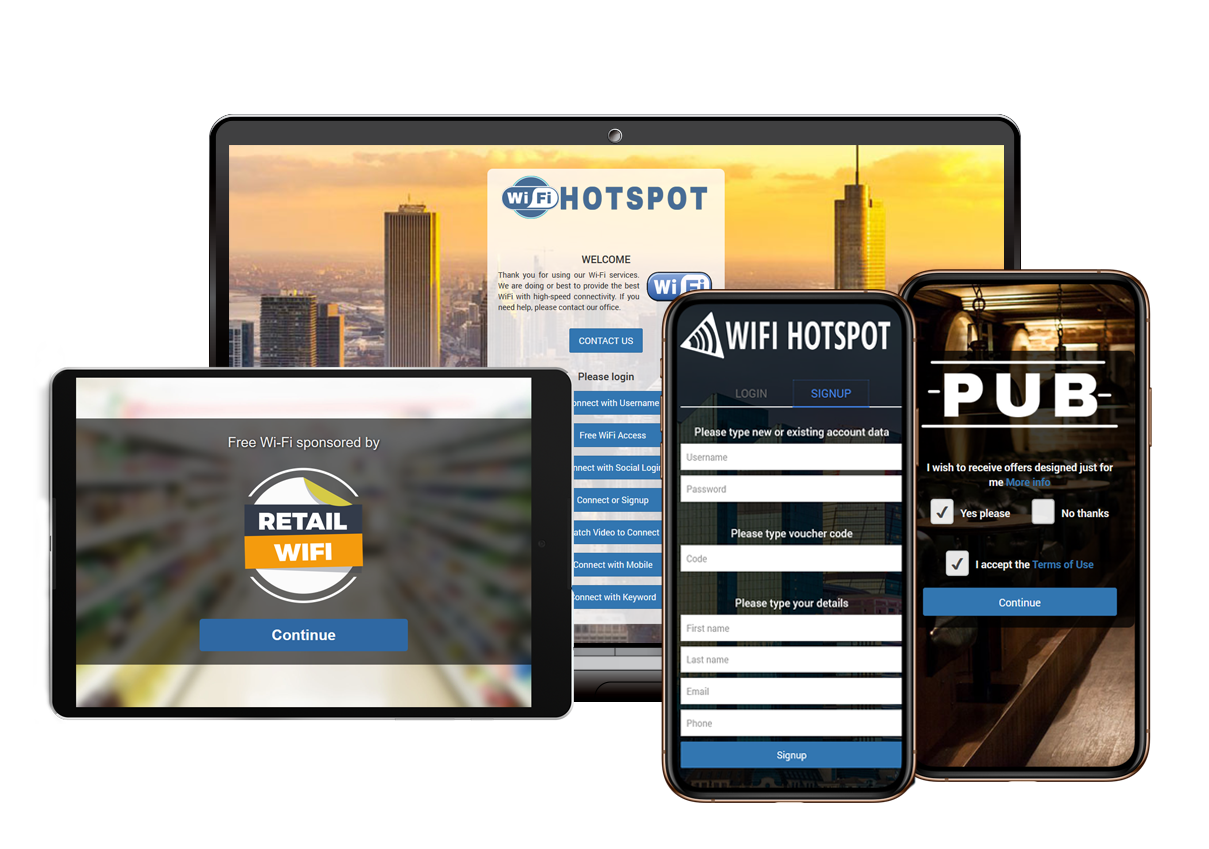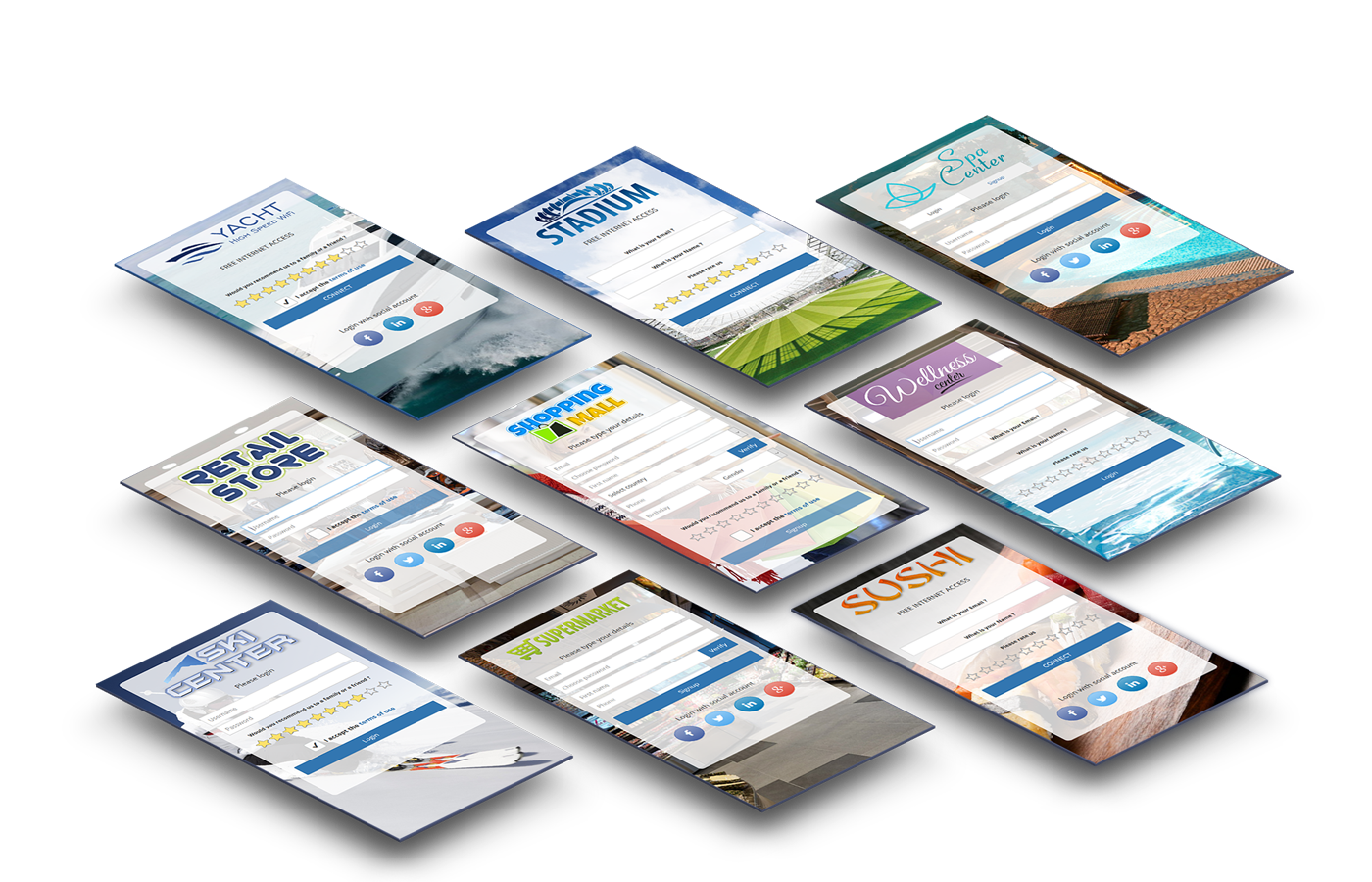 A guest in a hotel room can log in via an account (room number/name) and get a higher Internet access speed.
At the restaurant, promote your wines. The restaurant visitors can be granted free WiFi of lower speed with a video advertisement and optionally faster WiFi, which can be paid by card or PayPal.
Users in the shopping mall can be delivered a video ad and a coupon that needs to be used immediately in a shop.
Conference users may login with shared access password.
In the resort, lobby guests can be greeted with the welcome page of complimentary free WiFi.
OUR CUSTOMERS