Self-Service Customer Portal
Self-service customer portal helps customers to update or remove personal data in accordance with GDPR
Self-Service Customer Portal
Self-service customer portal helps customers to update or remove personal data in accordance with GDPR


Self-Service Customer Portal
Customer Portal is a part of the software platform that allows customers to manage their user accounts. It provides access to all data collected from a customer like a name, email, address, phone, birthday, and the ability to opt-out and remove consent from further communication, in accordance with GDPR and similar laws.
Customers can access self-service customer portal from the Welcome page, before they connects to the WiFi. They can delete all of their data or change ones that are incorrect or not appropriate, choose to enable or disable automatic login, as well as to see all purchased plans in case of billed access.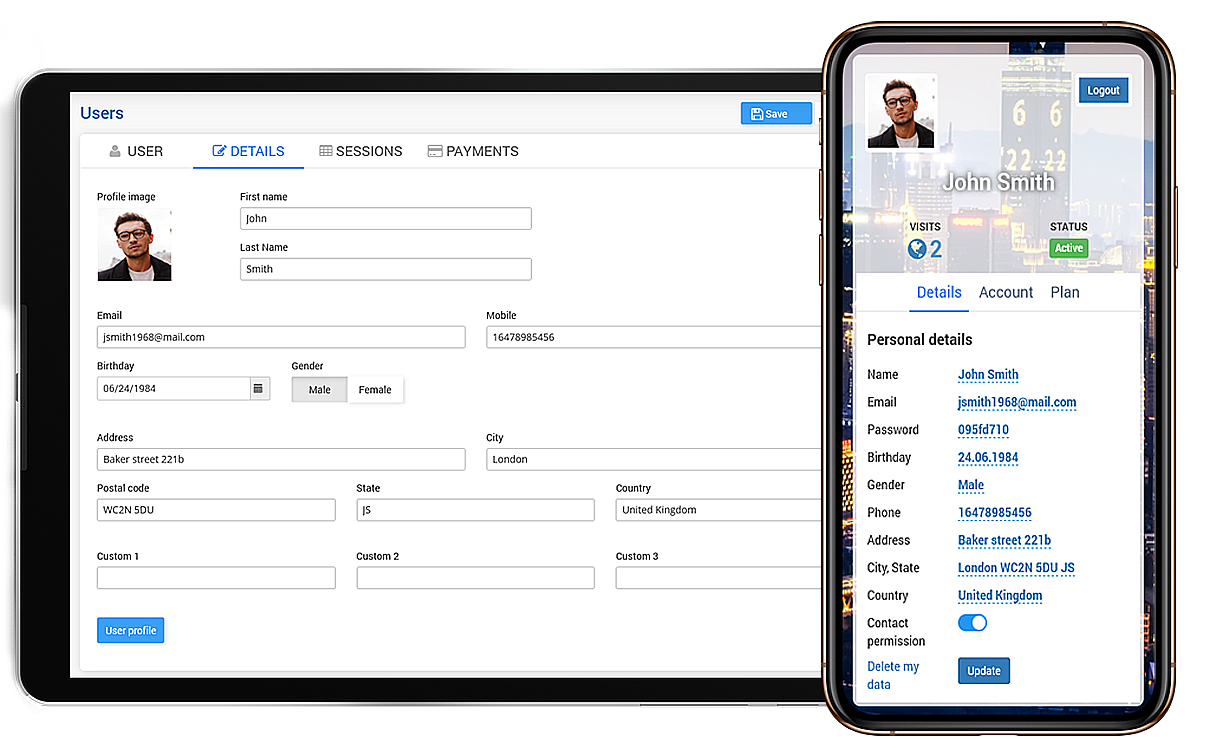 The self-service portal shows customer photo, when available, and allows quick logout by pressing a button.
Portal also shows account limits, available time and quota, download and upload speeds, current MAC address in order to easily track connected device.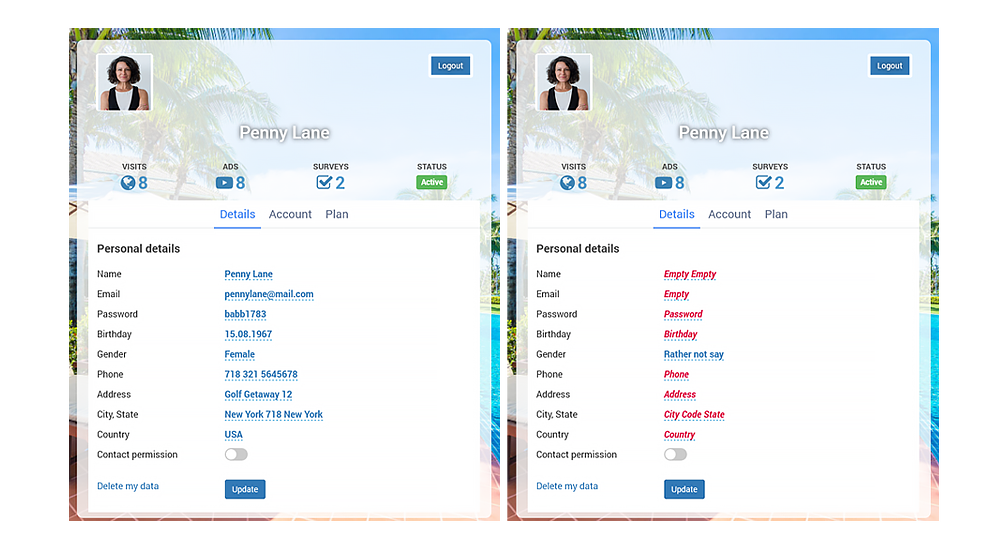 Customer consent is collected as a first step during the login process, and allows you to send emails to those customers that accepted to receive marketing messages.
In accordance with GDPR, customers can easily remove consent and remove personal data.