BEST FREE WiFi HOTSPOT SOFTWARE
Industry leading software for Free WiFi access management
BEST FREE WiFi HOTSPOT SOFTWARE
Industry leading software for Free WiFi access management


These days, free WiFi is the most valued hospitality amenity.
However, even if WiFi is present, its implementation fails in many cases.
An unreliable Internet connection, a weak signal, or slow speeds are just some of the problems that guests have experienced.
These problems affected on overall guest satisfaction.
Antamedia HotSpot WiFi solutions helps you improve your WiFi and guest satisfaction.
To help our customers, we've developed several products that solve problems: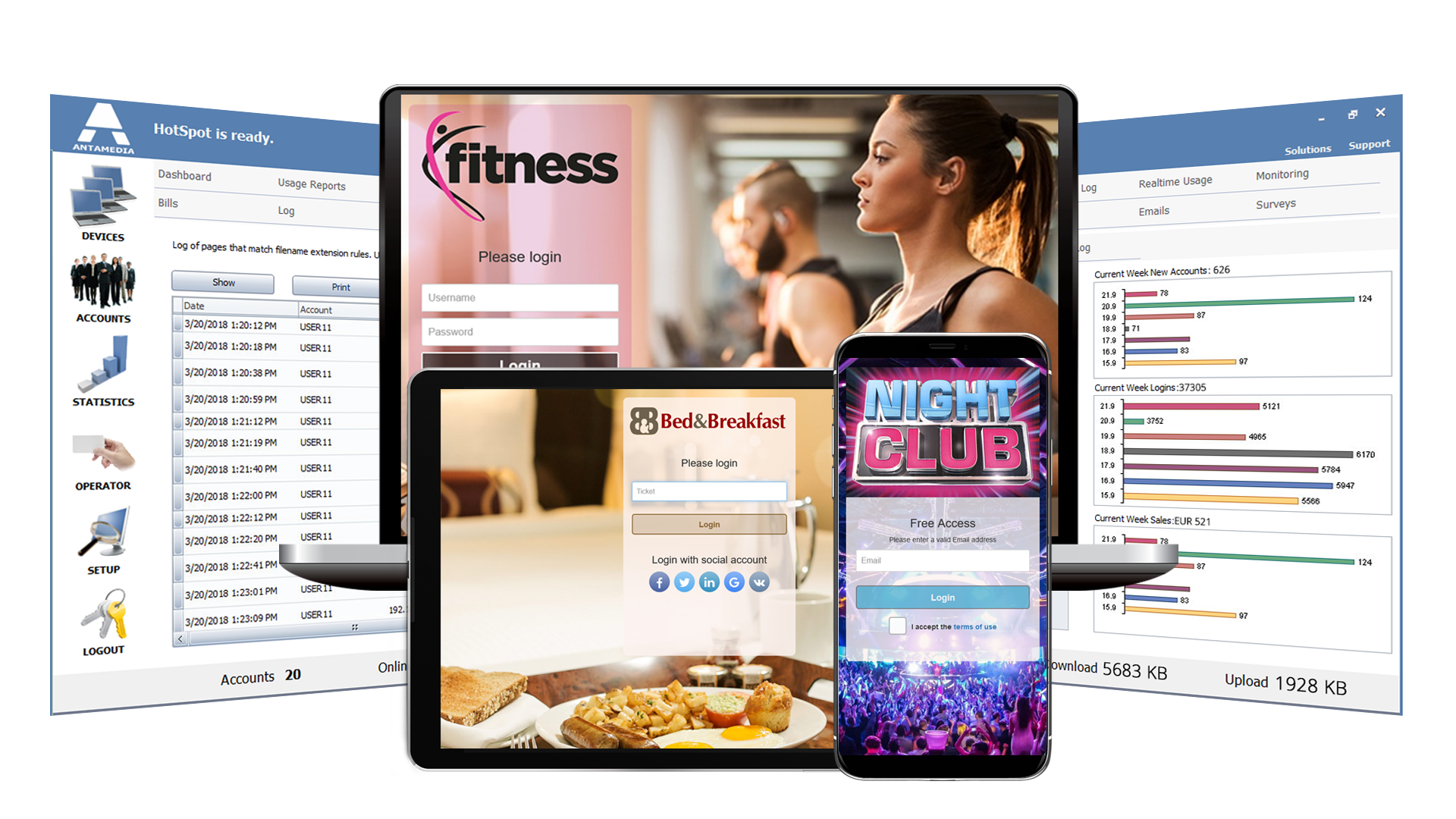 Hotspot software helps you control and bill Internet access by redirecting your customers to sign-in or pay on your login page.
Offer free Internet access with social login, keywords, or click-through with terms of use.
You can combine it with data collecting to use it for your marketing campaigns or you can add paid plans for those that need fast Internet access.
Entire process is automated, and follows the rules you specify: duration of the free trial, number of logins per day, available bandwidth quota, download and upload rate, time of day when free access is available, and much more.
In addition, you can setup automatic customer surveys to get insight into customer satisfaction.
No credit card or E-mail required

Support to get setup fast
All features included in trial

Upgrades to next major release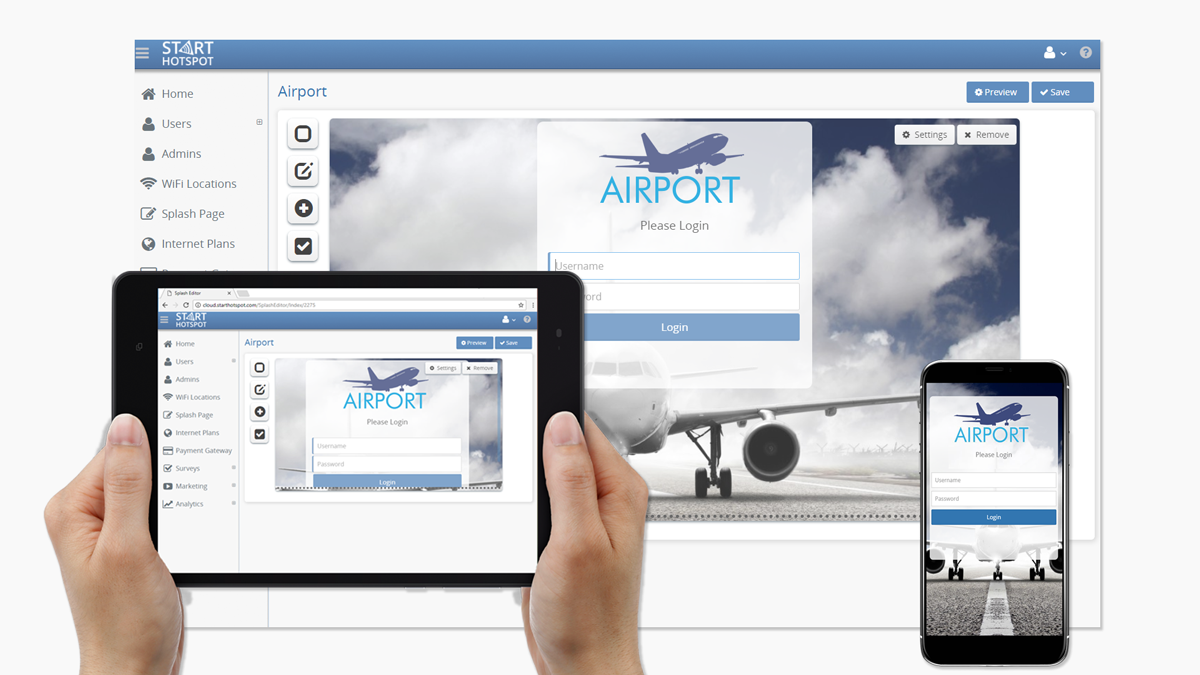 Start Hotspot Cloud WiFi system helps you build any kind of WiFi: Free, social, monetizing, engaging, video ads, auto emails.
Encourage customers to return.
Confgure download and upload limits to keep up your WiFi running for all customers.
You can configure other limits like bandwidth quota allowed, so you can ensure that WiFi stays up and running and all customers are happy.
Start Hotspot Cloud WiFi solution controls user Internet access, sets limits, processes payments, engages users, provides powerful analytics and helps you run different marketing strategies to maximize revenue from your WiFi.
We manage the system, and make sure it's up and running.
Get started for free today, sign-up for a 14 day free trial.
Zero-risk free trial. No Credit card needed!
Learn the powerful management features

Technical support: Email, Phone, Online chat

Buy it when you are convinced we are the best
No reinstallation. Keep all your configurations

License is good forever for PC software

Free updates until next major release