Free Download of HotSpot Software. Try it FREE.
Get all the features of the software
Try it 100% free
No credit card required during trial
Unlimited trial duration with hourly restarts
If you decide to purchase, you won't need to reconfigure or reinstall anything


Your file download has started. If your download did not start,
please click the download button to initiate again.
GET A DISCOUNT ON A LIFETIME LICENSE & TIPS
Want more info about HotSpot software?
Create your own free or paid HotSpot Internet service using a PC with two network cards and our software. Customers are redirected to the login screen to sign-in or sign-up and pay for use. Industry leading software deployed by many ISPs, Hotels, businesses.
Ready to buy Antamedia HotSpot software?
We have a number of different software prices to serve your business needs. Please view our software pricing page to find which one suits you best.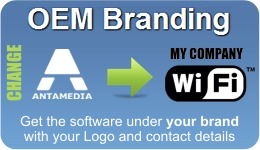 What our customer are saying:
Thank you for a most pleasant product. For 3 years we searched for a product that would suite our needs and just over some 2 years ago we purchased our first package. Skeptical at first, but today we can say it was not just the correct choice, but also the best one. We like to keep things easy. Thank you once again.
J.C. Van Rooyen – Ibanza – South Africa