Engage WiFi audience on smartphones, tablets and laptops with WiFi Ads and coupons
Engage WiFi audience on smartphones, tablets and laptops with WiFi Ads and coupons


HotSpot Click – Image and Video WiFi Ads
Display image and video ads on your HotSpot pages. Offer free Wi-Fi access in exchange for ad watching.
Get realtime ad click and impression reports. Configure ads using web based interface.
Nearly 70% users would watch ads in exchange for free Wi-Fi. Promote brands and monetize by offeringads for access, and high speed access for an additional fee.
Ads are rotated each time a user opens the page.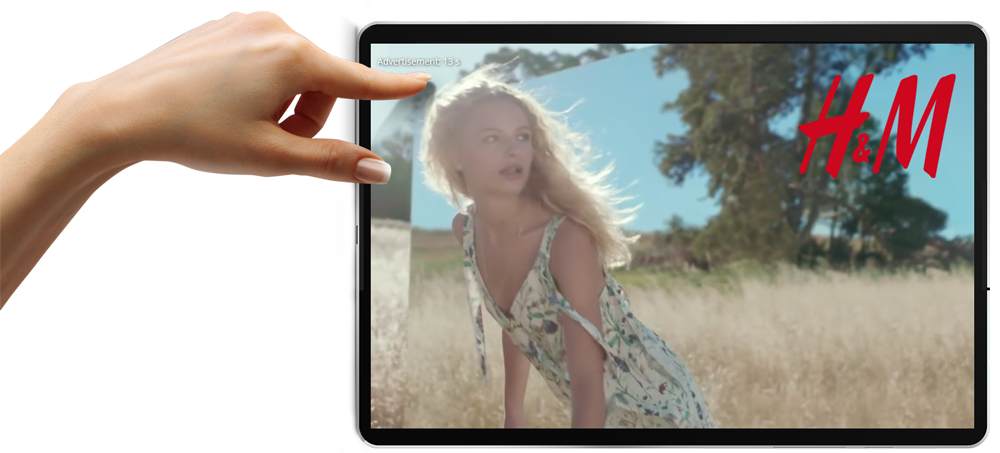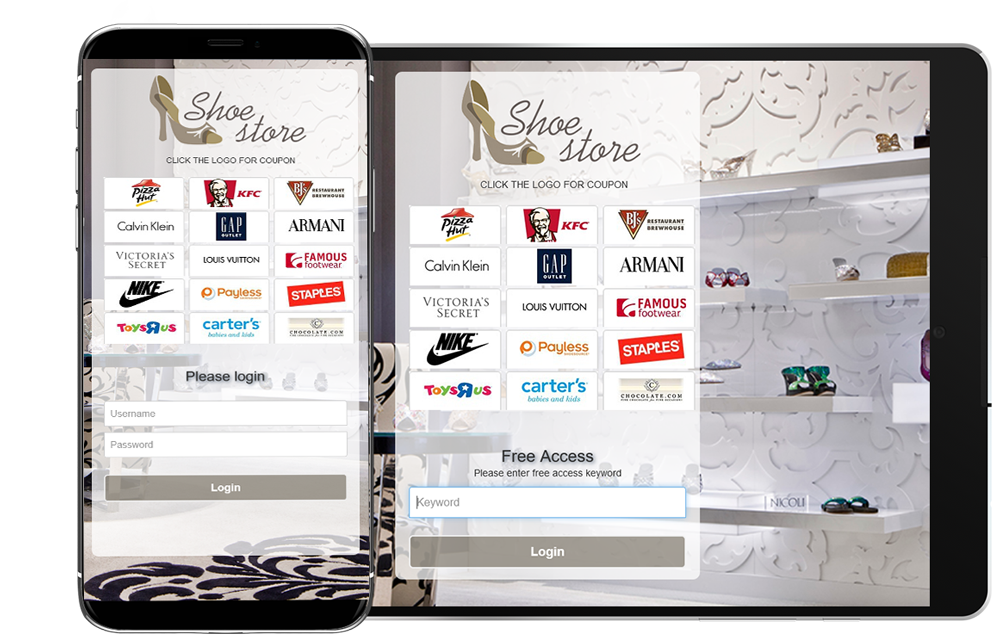 Offer coupons to customers who wants to take advantage of sales promotions at retail stores. Display coupons on the welcome page in exchange for customer name and E-mail.
Each coupon is displayed with the brand logo, coupon image, coupon code, optional expiration date, specific offer (like 20% off).
After clicking the coupon, customer can see details about the offer, while software counts the number of clicks and provides coupon statistics. Grant access to advertisers to login, view coupon statistics, and configure new coupons.
HotSpot Software Features
Control smartphones, tablets, laptops

Manage bandwidth, download and upload

No network changes, use your own WiFi hardware

Customize login pages for WiFi locations

Collect customer satisfaction surveys

Provide coupons for completed surveys

Improve rank on TripAdvisor, Yelp etc

API: Integrate with third-party software

Website, MAC and IP whitelist

Social login: Facebook,Twitter,LinkedIn,Google,VK

Collect customer data for marketing
More than 50 customizable HotSpot themes

Create users or tickets with custom Internet plans

Hotel PMS Interface to Opera, IDS, and 20+ more

Accept credit cards & keep 100% profits

Web self-care Customer Portal

Access Point & Device Monitoring

Automatic Emails for marketing

Speed boost for off-peak hours

Print your own WiFi voucher tickets

Internet Sharing (NAT) for all devices

Auto-login users to increase ease of use
URL filtering and logging of visited websites

Internet plans per location

Decrease speed for expired users

Language editor with auto-language selection

Set employee's account access level

Get real-time statistics and usage reports

Watch online activity per customer

Block websites with 2.5M domain web filter

Manage multiple hotspot locations

Active Directory Integration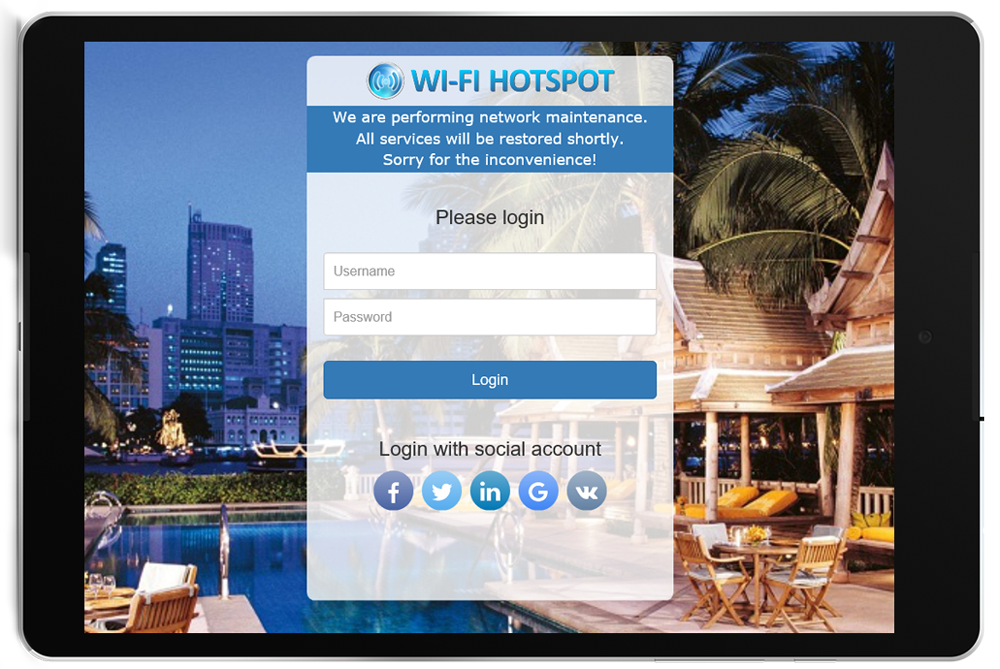 Easily create announcements that will be displayed on the HotSpot pages.
You can leave maintenance message, quick promo message with customized font, text size and color.
This option is free for all licensed HotSpot users.
HotSpot Click collects data on each customer engagement. Impressions and WiFi Ad clicks are available for each image or video ad, and reports are displayed with data and chart.
Advertiser or administrator can define time period for reports or select specific ad or coupon to see it's daily performance.
HotSpot Click is an add-on module for Antamedia HotSpot software. Zero-risk free trial is available for all users and a licensed HotSpot software is required for deployment.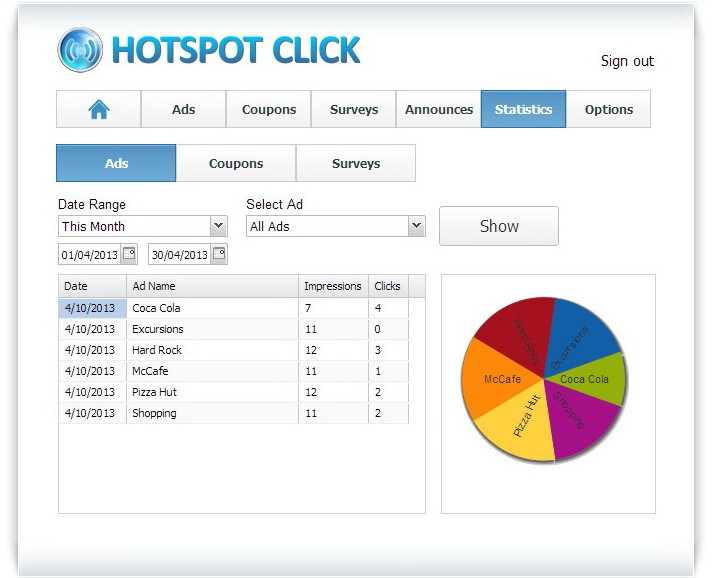 Technical support to get setup fast and easy.

Learn the powerful management features.

Buy it when you are convinced we are the best.
No reinstallation. Keep all your configurations.

License is good forever. Free updates until next major release.

Technical support: Email, Phone, Online chat