Free Download of Kiosk Software. Try it FREE.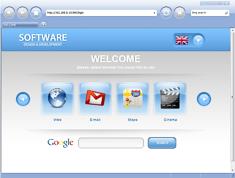 Get all the features of the software
Try it 100% free
No credit card required during trial
Unlimited trial duration with hourly restarts
If you decide to purchase, you won't need to reconfigure or reinstall anything


Your file download has started. If your download did not start,
please click the download button to initiate again.
GET A DISCOUNT ON A LIFETIME LICENSE & TIPS
Want more info about Kiosk software?
Internet Kiosk software converts computer into self-service kiosk. It prevents hacking and downtime by blocking the system keys like Ctrl-Alt-Del, restricting access to the system, desktop, drives, folders and programs.
Ready to buy Kiosk software?
We have a number of different software prices to serve your business needs. Please view our software pricing page to find which one suits you best.