Start Hotspot Cloud WiFi

Start Hotspot is a Cloud WiFi service of great possibilities that connects various devices into an intelligent WiFi network.
It provides centralized WiFi management, WiFi network control, access methods settings, guest accounts updates, extraordinary analytics and reports, easy network expansion.
Start Hotspot Cloud WiFi solution precisely controls the Internet access speed, data transfer and a number of devices that a guest can connect to WiFi.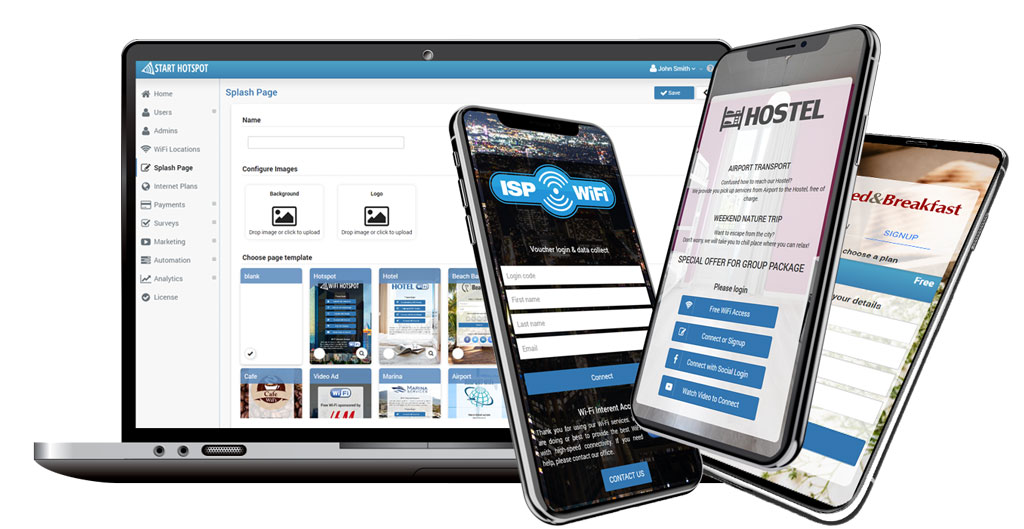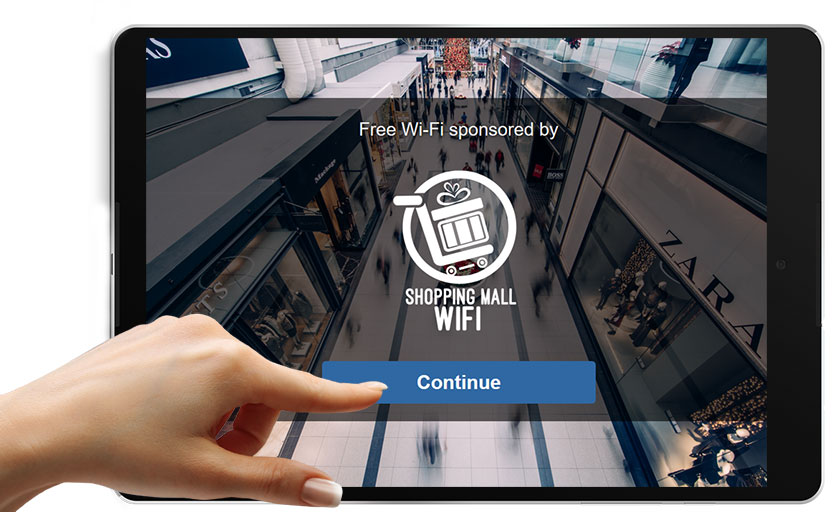 Start HotSpot transforms your WiFi network into an intelligent marketing system which enables a display of video advertisements on mobile phones, tablets or laptops.
Connect routers, customize splash pages, limit user Internet access, engage social WiFi users, accept credit card payments, check statistics and analytics.
Deliver video commercials, automatically sends special offers at defined time intervals, and increase revenues from restaurants, spa centers, and other services.
How Start Hotspot Cloud WiFi Works ?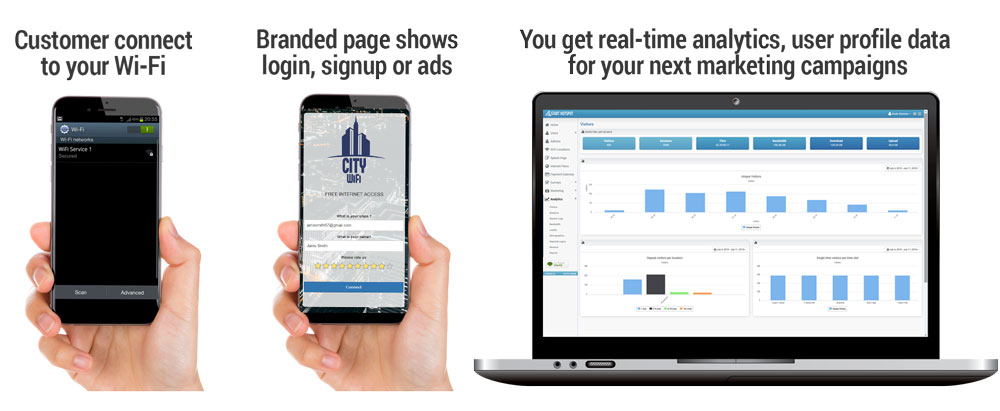 Upon accessing your WiFi network, the guest is automatically redirected to the Cloud WiFi self-branded login page.
They may select the preferred connection method, like social login, access-code login or free access and start using WiFi.
Once logged-in, they may be redirected to view desired website or  info page.
Each connected device is limited with download and upload speed, available bandwidth transfer, time to use your service, so you can ensure excellent WiFi experience for all your guests.
Start Hotspot Cloud WiFi software will control the session duration, speed and bandwidth, and optionally collect your guest e-mail, name, address, for your safety and info marketing activity.
Connect supported APs, routers to the Start Hotspot Cloud WiFi system and manage your WiFi from any device.
We manage the system, and make sure it's up and running.
StartHotspot solution controls user Internet access, sets limits, processes payments, engages users, provides powerful analytics and helps you run different marketing strategies to maximize revenue from your WiFi.
How to setup: Click for a list of supported APs, routers and setup instructions.
All APs & routers connects to a central cloud server for authentication.
Configure your APs, brand your pages with logo and background, choose how will customers login.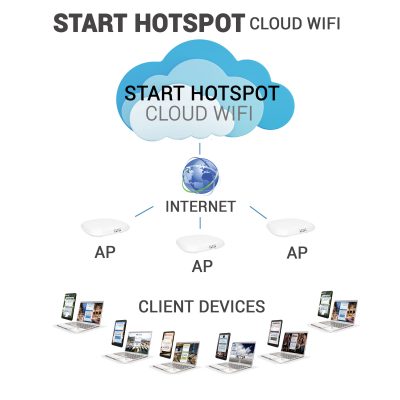 HARDWARE VENDORS