Time-limited 70 % special discount for custom OEM Branded version !
HOTSPOT SOFTWARE

Run software on your PC. One-time payment
Hotspot Enterprise Edition
799 $499
$
OEM Branding
1200 $299
$
Hotspot Enterprise + OEM
1999 $699
$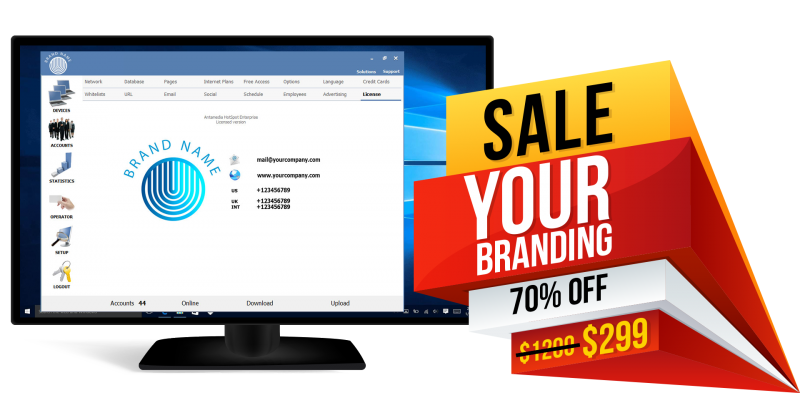 Sell software as your own – with your logo, contact details and branding. Bill customers your own price for software and your support. OEM installer can be used for multiple installations and demonstration purposes. Start new season with your branded Hotspot software.
Start Hotspot Cloud WiFi

Cloud managed WiFi APs. Subscription service. No PC needed
Start Hotspot – 12 months
96 $48 /AP
$
Whitelabel on your domain
600 $200
$
Whitelabel with 10 APs – 12 months
on your domain
1560 $400 /10APs
$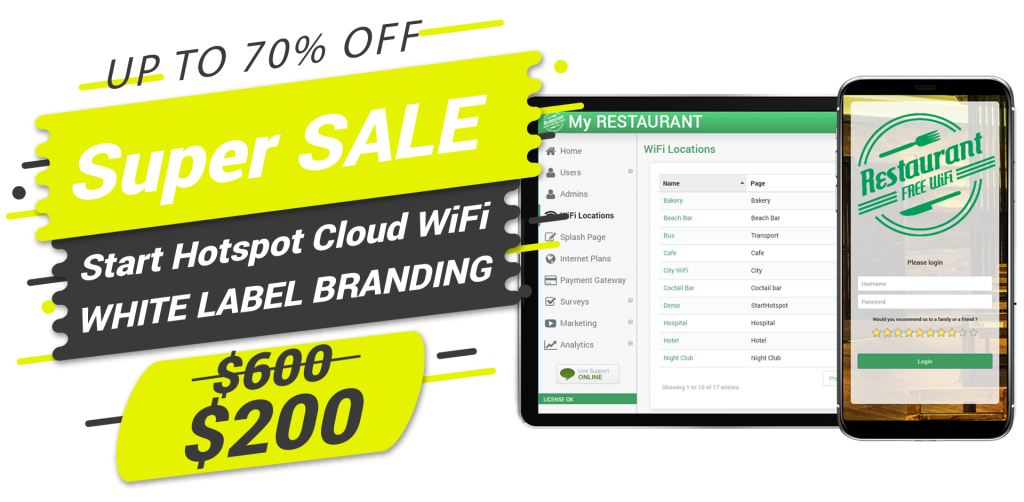 Quick start your WiFi service with Cloud based system. Run on your domain name, connect all your customers locations and manage WiFi centrally. Add new customers with just a configured Access Point. Additional discounts available for hotels or multiple AP installations.
Cafe Enterprise Edition
799 $499
$