Customize available features and interface, integrate with your own software using API, or let us develop what you need.
Customize Software for Your Business
Antamedia gives all the benefits of custom-made software and off-the-shelf products, yet at affordable prices! Almost every element can be customized, including start-screens, a choice of 'skins', and placing your logo on printed receipts.
We are constantly engaged in meeting customers needs and request. Development includes feature extensions, new features, integration with third-party products, user interface design, database integration, hardware interfacing, web applications. If you are looking for a highly experienced team of developers and designers, Antamedia can help you and provide a high quality product.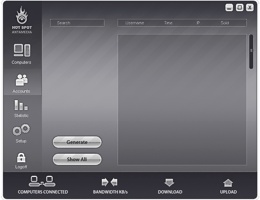 Does Antamedia software meet every requirement you have but one?
Antamedia offers reduced rates for enhancements that broadly apply to other customers. Feature sponsorship is a highly cost effective way to shorten your project schedule and reduce the amount of code you maintain.
We can deliver feature enhancements that meet your specific requirements and your specific deadlines. For any general- purpose functionality you would otherwise build and maintain yourself, take advantage of sponsored features which are supported like any existing Antamedia functionality.
Sponsors can even request a mention in the official release announcement! Contact us today about sponsoring the development of Antamedia software features.