HotSpot Credit Card Payment Module
Credit cards configuration in HotSpot software version 4
HotSpot's Credit Card Payment Module helps you to save time and resources by allowing the customer to create and pay for network access directly from their computer. With this option you can install unattended HotSpot gateway and our software will do all the job. Visitors who are willing to use your services can sign up for username and password, choose a price plan and pay with their credit card. The processing occurs within seconds and your customers are able to continue using your services.
The secure automated payment process lets you accept over 70 major internet payment gateways including PayPal.
Complete list of the supported payment gateways is listed here.
The module can be purchased for any edition.
PayPal configuration
Credit card functionality can be configured from Hotspot – Setup – Credit Cards – Gateway page.
For most of the payment gateways you need to set your merchant username and password, while some of them require an API certificate issued by payment gateway and configuration of proper currency code. If the gateway requires special configuration, Hotspot will display a note on the page after selecting desired payment processor from drop down menu.
The most popular gateway is PayPal, 3 processing methods are supported in HotSpot:
Website Payments Standard
Payment is initiated in the Internet Cafe client and completed on PayPal site. To configure this method, please enter your business email.
Website Payments Pro
payment is completed from our software and there is no need to transfer a customer to PayPal site. Processing is completed faster but this option requires PayPal account with Payments Pro option enabled which is usually charged monthly by PayPal.
Express Checkout
payment is initiated in the Internet Cafe client and completed on PayPal site. Customer can use existing PayPal account for the payment which significantly simplifies order, and the credit card payment is available for new customers who doesn't have a PayPal account.
To configure PayPal Website Payments Standard in Hotspot, you need only PayPal ID or an email associated with your PayPal account. Enter ID or email on Hotspot – Setup – Credit Cards – Gateway page.
For other methods, PayPal API certificate has to be created:
1. Log in to PayPal, then click Profile under My Account.
2. Click My selling tools.
3. Click API Access.
4. Click Request API Credentials.
5. Check Request API certificate and click Agree and Submit.
6. Save the values for API Username and API Password for later use.
7. Click Download Certificate and save the file to Hotspot installation folder.
8. Rename this file to something familiar, such as paypal_live_cert.pem.
After saving certificate, you need to enter API Username, API Password and path to certificate file on Hotspot – Setup – Credit Cards – Gateway page. Website Payments Standard and Express Checkout requires whitelisting PayPal servers which are used during processing.
Hotspot will do that automatically in specified intervals (24h by default), and you can do it manually from Credit Cards setup page. HotSpot public(external) IP has also to be added to the list on HotSpot – Setup – Whitelist – Host Whitelist page.
Try it Free
Free support to get setup fast and easy.

Learn the powerful management features.

Buy it when you are convinced we are the best.
No credit card or E-mail required
Buy Your License
No reinstallation. Keep all your configurations.

License is good forever. Free updates included until next major release.

Free technical support: Email, Phone, Online chat
We've been using your hotspot software for over 6mths now.We wanted a product that would allow us to grant guests wireless access to the internet without exposing our domain to risk. The solution was to have a separate internet connection with software that would allow us to manage guest usage. Your hotspot software has proven itself to be perfect for that job. It was an easy to install and configure.
Lance Misa – Te Kohanga Reo National Trust – New Zealand
I love the software and I think it's very user friendly and easy to implement. I simply bought an outdoor access point and bridged the connection to get DHCP to do its thing and I had my lab environment up in under 30minutes. What a pleasure!
Nico Jordaan – Wilderness Safaris – Rivonia – South Africa
Build a professional network using telecom grade devices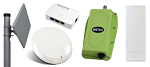 Antamedia HotSpot software works with any hardware, but not all hardware works as expected.
Our devices offer:
Longer range

Up to 225 users per AP

Client isolation

Higher temperature range

More throughput

Brand as your own