POS Software – Point of Sale
Easy to use and full of features
Installing Point of Sale is easy
You need a Windows PC computer and our POS software. If you intend to have multiple POS terminals, one of them will run a database server, so you can share your inventory and customer details. Software runs on any Windows – from Xp to Windows 7.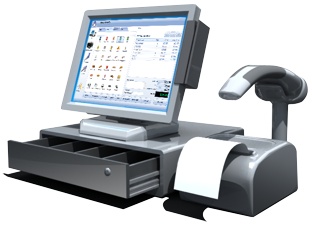 Internet Cafe POS software
POS software helps owners to bill the customers for items and services within a cafe, bar or restaurant. It connects multiple POS billing systems in the network, maintains customer accounts, payments, statistics and usage reports, all within a single application.

Restaurant POS, Coffee Shops
Easily configure products and services with desired categories like Drinks, Food, Pizza, Bakery, Desert, Tobacco. Automatic identification of your customers before you even answer the call. See customer recent orders, and personalize your answer.

SPA software
Store your customers name, address, phone number, customer photo and other details for quick customer identification. Bill your customers for the services you provide. Emotionally engage your customers to spend more with a loyalty program. Automatically track and reward your best customers with a customizable rewards program.

Pizza POS, Pizzeria
Configure Pizzas you sell, specify add-ons that customer may select, and track inventory statistics with every sale. Personalize greeting when answering delivery call with Caller ID automatic identification. See customer recent orders, and personalize your answer: "Hi Ben, would you like to order your usual pizza ?"

Retail Stores
Complete control over all areas of your business for single and multi-site retail stores. Touchscreen point of Sale, complete customer details, loyalty programs, detailed sales history.

Custom Development
We can assist you or develop new features, interface your application with the POS, or develop additional software that will extend POS on delivery, kitchen notification board, pizzeria etc. Please contact us for more details.
Try it Free
See how easy it is to setup
Learn the powerful management features.
Buy it when you are convinced we are the best.
Buy Your License

No reinstallation. Keep all your configurations.

License is good forever. Free updates included until next major release.

Ability to transfer license to new computers.

Free technical support: Email, Phone, Online chat, Forum.